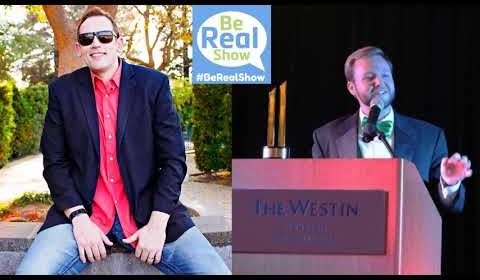 #242 – Christopher Wick gets REAL about Scaling Social Media Campaigns
Investor | 9X Award-Winning Entrepreneur | 5X Best-Selling Author & Speaker
*Founder/Principal of businesses that have been featured by Huffington Post, ABC, NBC and Wall Street Select*
Christopher Wick is an award-winning entrepreneur who has built, bought and sold various companies relating to social media marketing, e-commerce, real estate, retail and investing.
Currently President of SMM International, LLC, an international social media marketing agency recognized as one of the Fastest Growing Companies and awarded as the Most Measurable Community Impact in North America two years consecutively.
Christopher's work with SMM International includes working with brands, such as Domino's Pizza, various franchises and small businesses. SMM International's social media marketing offerings have helped over 400+ companies grow their businesses by getting found online, engaging their customers and growing their sales.
Christopher's work with investments and business ventures include long-term rental income properties, start-up growth, start-up funding, business acquisition, business turnaround and successful business exits.
Christopher has a tremendous passion for helping people thrive in their companies to grow their profits thereby growing their teams, families and impacting their communities at large.
Specialities: -Digital marketing to grow businesses sales, profits and company valuations. -Business acquisitions and strategic partnerships. -Business valuation growth, business turnaround, and profitable business exists. -Business negotiation, deal structure and short-term to long-term exit planning.
Christopher was recognized as a #1 International Best-Seller, for the book: How to Use Social Media to Grow Your Business and Make More Money where he gives his secrets away for local and online businesses. As a sought-after speaker, Christopher has been featured on radio, print, magazine, online and live television.
Learn more about Christopher and SMM International by visiting www.smminternational.com or calling 888-SMM-INTL