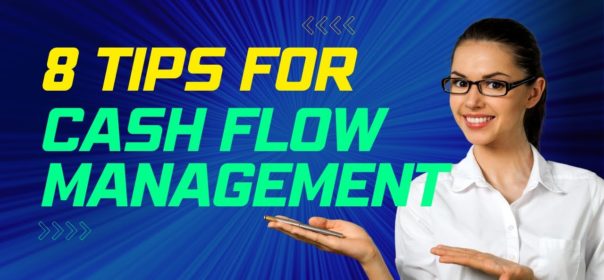 8 Tips for Small Business Cash Flow Management
Learn eight tips for small business cash flow management to grow and scale your business. While it may seem like common sense to negotiate payment terms, leverage business credit cards or operating lines of credit. Many small business owners do not take these financial steps to scale their business.
Resources:
Get Pre-Approved Business Loan Offers without impacting your personal credit: https://www.7figurescredit.com/?a_aid=StigmareCapital
Get a copy of the No Bullshit Business Finance Guide: https://amzn.to/3Q2QIk1
Get a copy of Retail Math Made Simple: https://amzn.to/3ASSGPn
Get a copy of Business Math for Dummies: https://amzn.to/3RmU6Hq
Earn 100,000 bonus points with the Ink Business Preferred® card or $750 bonus cash back with the Ink Business Unlimited® card or Ink Business Cash® card. I can be rewarded too, learn more.
https://www.referyourchasecard.com/21a/WVQLFQ59P3
AFFILIATE DISCLOSURE:
This video and description may contain affiliate links, which means that if you click on one of the product links, I'll receive a small commission. I won't put anything here that I haven't verified and/or personally used myself.
Disclaimer: The information provided in this video is for informational purposes only and is not meant to take the place of professional legal, accounting, or financial advice. If you have any legal questions about this video or the subjects discussed, or any other legal matter, you should consult with an attorney or tax professional in your jurisdiction (i.e. where you live).
#MadeWithInVideo #smallbusinesstips #cashflow101