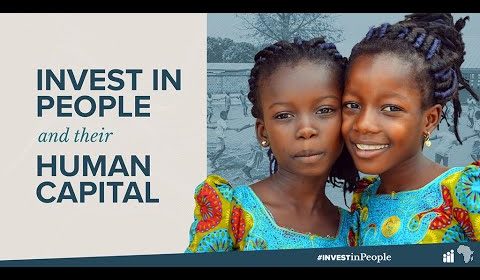 Africa Human Capital Plan: Game Changers for Investing in Africa's People
In April 2019, we launched the Africa Human Capital Plan. This ambitious plan sets out clear targets and commitments to boost Africa's potential through its human capital. After just one year, the plan is well underway, helping African countries build momentum by leveraging investments and policy reforms across key sectors, empowering women, developing solutions tailored to the challenges of fragile and conflict-affected settings, mobilizing technology and innovation, and building knowledge and partnerships. Highlights in just one year include: Almost doubling human development project commitments, coupled with teams across the World Bank Group stepping up to support human capital priorities, such as road safety in transport projects and electrification of all health centers and schools in Africa by 2030. Over 2.2 billion dollars of new women's empowerment projects. A first generation of Human Capital Development Policy Operations underway to support systemic reforms. Up to 50 billion dollars in World Bank Group financing being made available over the next 15 months, tailored to the health, economic, and social shocks that African countries are facing due to COVID-19 (coronavirus).
Still haven't subscribed to World Bank YouTube? ► ► ► http://wrld.bg/x4SB50x47Lu
Get more stories on development with our newsletter. Choose from different categories and select your preferred language:
https://www.worldbank.org/en/newsletter-subscription
ABOUT THE WORLD BANK GROUP
The World Bank Group is one of the world's largest sources of funding and knowledge for low-income countries. Its five institutions share a commitment to reducing poverty, increasing shared prosperity, and promoting sustainable development.
Website: http://www.worldbank.org
Immersive Stories: https://www.worldbank.org/en/who-we-are/news/biggerpicture
Events: http://live.worldbank.org
Follow us on social media ► ► ►
Facebook: http://www.facebook.com/worldbank
Twitter: http://www.twitter.com/worldbank
Instagram: http://www.instagram.com/worldbank
LinkedIn: https://www.linkedin.com/company/the-world-bank