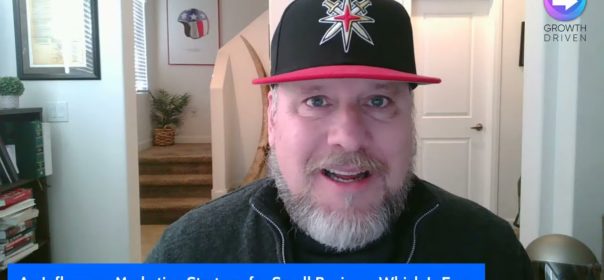 An Influencer Marketing Strategy for Small Business Which Is Easy
An Influencer Marketing Strategy for Small Business Which Is Easy
Influencer Marketing has been around for a while and has changed the way that many businesses reach their target audience.
What started out with celebrities understanding how to monetize their social media platforms, has developed into what we have today. Any small business can develop a marketing strategy to use Influencers to create awareness through product reviews, creative content, and brand mentions.
There are many types of Influencer Marketing strategies that can be easily implemented from profile takeovers to product giveaways.
My saying is "Influence The Influencers"
Influencers are the Kings & Queens of social media. But they are just chess pieces. By becoming a chess player, you can leverage the power of Kings & Queens to win your game as a small business.
How To Identify These Influential Individuals
Once you are able to grasp the sheer value, importance, and impact of these two subcelestial strata of influencers, you can then generate a list of these influencers into a document, spreadsheet, or even into a CRM.
Influencers already exist within your database, mobile phone,
desk, files, and throughout your social media connections.
Even if your list is quite modest, you still are at a starting point to launch from to generate momentum and important experience. All it takes is one influencer to begin an entirely new level of growth.
I've conducted this exercise numerous times with my partners and clients:
"Who do you know that has over 1,000 connections on social, email, or otherwise that you have worked with in the past or approached you about working together in some capacity in the future? Additionally, do you routinely engage with people on social media who have over 1,000 followers?
We get out a pad of paper or start a google doc and begin listing them out.
"My hot take on micro-influencers – is that it's micro, micro, micro. Give me an alpha mom at a suburban Pittsburgh. Give me the cheerleader that's the most popular in her high school who has 4,000 followers on Instagram. I'll show you bigger business results than somebody who has 300,000 and is verified.
"What's next is micro; micro-influencers.
"If you're talking about humans and influencer marketing ambassadors, whatever, the next thing, you ask me, the question I'm giving you that answer I feel confident about. Micro, micro.
"Hand-to-hand combat at scale, to create more opportunity in the long tail that you can amortize and make valuable is the game. Scaling the unscalable is the game." – Gary Vaynerchuk
An Influencer Marketing Strategy for Small Business Which Is Easy