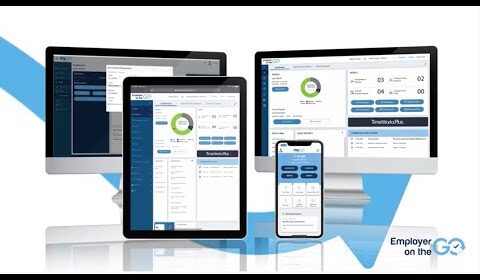 Apex Employer on the GO Human Capital Management Platform
Convenient, reliable and easy to use, Employer on the GO is the human capital platform designed with the employer in mind. This intuitive, modern platform equips employers with everything needed to manage their workforce, from recruitment to retirement. With Employer on the GO, employers can configure employee onboarding tailored to their needs from anywhere at anytime with state-of-the-art security to ensure the highest level of protection with your sensitive payroll data.
This single comprehensive platform streamlines processes, centralizes resources, increases efficiency and ensures accuracy, results in a better work experience for employers and employees.
________________________________________________________________________________________________
Apex Payroll is a market leader in licensing cloud-based payroll and Human Capital Management software technology, and payroll service firms and vendors nationally use Apex's technology as the core of their business. Our comprehensive suite of products and services include payroll, payroll tax, human resources, time and attendance, workers' compensation, payroll debit cards and other business management tools normally reserved for large enterprises. Apex's cutting-edge cloud-based technology allows our customers to effectively compete feature for feature with larger established firms while dramatically improving their workforce productivity. Our goal is to consistently develop and deliver innovative solutions that help our customers run and grow their business more profitably.