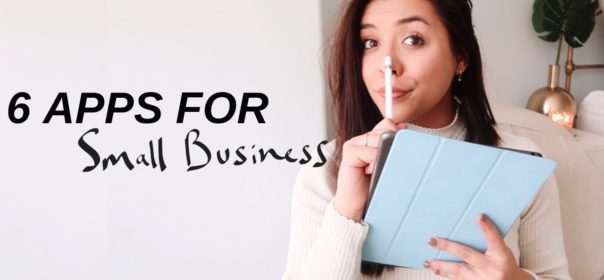 Apps to Download Now for Your Business | college entrepreneur
6 apps I use ALL THE TIME in my small business! Download these to have on hand when you need to be extra productive, professional, or just to manage your business better!
Trello: https://apps.apple.com/us/app/trello-organize-anything/id461504587
Square: https://squareup.com/us/en
Google Docs: https://gsuite.google.com/
Zoom: https://zoom.us/ent?zcid=3172
Adobe Fill and Sign (search in app store): https://www.adobe.com/
Canva: https://apps.apple.com/us/app/canva-graphic-design-creator/id897446215
▽▽▽▽▽▽▽▽▽▽▽▽▽▽▽▽▽▽▽▽▽▽▽▽▽▽▽▽▽▽
Hey! I'm Hannah Ashton and it is my goal to inspire and help other student entrepreneurs to achieve their dreams and life goals!
SHOP MY WORKBOOK PLANNER: https://hannahashton.myshopify.com/
P O D C A S T: http://hannahashton.com/category/podcast/
I N S T A G R A M: @misshannahashton
▽▽▽▽▽▽▽▽▽▽▽▽▽▽▽▽▽▽▽▽▽▽▽▽▽▽▽▽▽▽▽
What is your camera? Canon EOS 70D + sigma 30mm lens
What do you edit with? Final Cut Pro X
How old are you? 20
What College do you go to? Belmont University
Whats your major? Entrepreneurship
DISCOUNTS: (we love a good one, right?)
Glossier: https://re.glossier.com/978020c9 ($10)
Classpass (what I use for ALL my workout classes): http://class.ps/ns3Xa ($40)
Shop my Amazon page: www.amazon.com/shop/hannahashton
Business Sponsorship inquiries: bizinquiries@fullscreen.com
Other inquiries: hannahashtonyt@gmail.com
Disclaimer: This video is not sponsored. 🙂