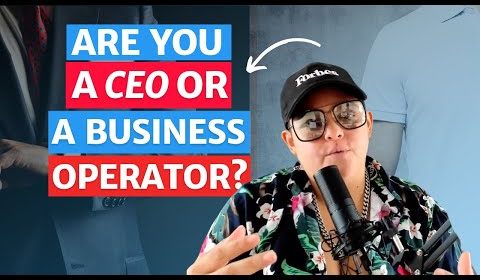 Are you a CEO or Business Operator?
Are you a CEO or Business Operator? | Viral Growth Media | Laura Egocheaga
In this video we cover if you're stuck working in your coaching or consulting business as the operator or if you're the real deal CEO focused on global enterprise growth…
Laura Egocheaga is a serial entrepreneur and the Founder & CEO of Viral Growth Media, an Award-Winning Performance-Based Growth Hacking digital agency servicing Coaches, Consultants & Course Creators across the United States, Canada & Australia.
Laura started learning her craft while still in high school and running her first business which was a branch of affiliate marketing as a side hustle. After making her first $20k in 6 months she knew there was something bigger to this thing called "The Internet"… Now she is the owner & operator of a digital marketing agency that provides their clients with "clients on demand" system.
Check out Laura's newest book release:
THE EXPERTS PLAYBOOK: How to productize and sell your knowledge at scale