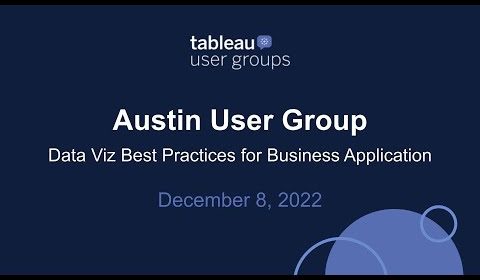 Austin Tableau User Group – December 8, 2022
Agenda:
I. Data Visualization Best Practices for Business Application: Join us for an exciting presentation from Adam Mico, the Principal of Data Visualization & Enablement at Moderna!
Adam Mico has been a data visualization practitioner for over a decade with a decade of Tableau user. This presentation will distill the lessons he learned into five basic points that will help reduce the learning curve for any budding data visualizer for business application.
Subscribe here for updates: https://usergroups.tableau.com/austin