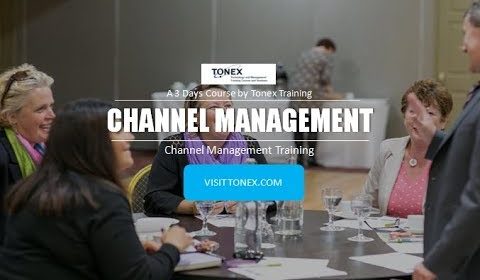 Best Business & Leadership Channel Management Training Course – Tonex Training
The Channel management workshop will help participants and sales people define specific goals for each segment and learn from the best practices of other industries and companies.
Channel Management Training will enable you to see and develop new ways of thinking to allow you to increase the ROI provided to you by your distribution channels. This hands-on training demonstrates and discusses effective real-world case studies across the world.
Course Outline
Overview of Channel Management
Channel Management Methods and Tools
Motivation and Decisions Management
Decision-Making Approaches
Customers' Buying Procedures
Customer/Supplier Relations
Channel Organizations
Direct Sales
Distributors
Retail Sector
Resellers Importance
Plan Your Marketing System
Sales Professionals and Channel Organizations
The Agreements Principals
Managing Channel Conflicts
Impact of CEO on Sales Increasing
TONEX Group Activity Sample
Request more information regarding channel management training course. Visit Tonex.com for course and workshop information detail.
Best Business & Leadership #ChannelManagement Training Course – Tonex Training
-~-~~-~~~-~~-~-
Please watch: "Fagune Haway – Version 2 Slow, Bangla Song (Duke Sumon, SadGen Music) "

-~-~~-~~~-~~-~-