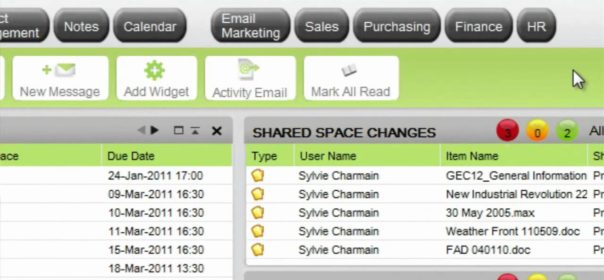 Bizantra: The Complete Small Business Management System
Bizantra is the complete startup and small business management system. In one app you have all the essential management tools to run your business successfully. Bizantra features finance management, contact management, order management, instant team working and sharing, and employee records. Good management drives success, and Bizantra does it all online and offline, simply, securely and affordably.
"What we're seeing now is the big upsurge in startup businesses and small businesses. That's the area that we love working in," says Bradley Starr, CEO, Bizantra. "We love working with startups. A lot of the people who start small businesses are passionate about what they do but actually don't have a lot of the business experience. So we're saying get the essentials in place, look after your cash, do the basic follow-ups with customers, keep your records straight, put the documents where you can share them, and it gives you a lot more efficient use of your time."
Bizantra, founded in London in 2009, transforms the way small growing businesses work by arming them with the tools previously only available to large businesses. It's easy to set up; just download, install and away you go.
Bizantra Website: http://www.bizantra.com/
Bizantra on Twitter: https://twitter.com/#!/bizantra_team
Bizantra on Facebook: https://www.facebook.com/bizantra
Bizantra on CrunchBase: http://www.crunchbase.com/company/bizantra