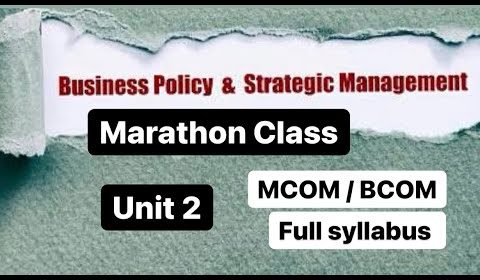 Business Policy and Strategic Management | Mcom/Bcom | Business Policy Unit -2| Complete Syllabus
Strategic Options Porters GenericStrategies,
Integration Strategies,
Intensive Strategies.
Diversification and Differentation Strategies, Functional Strategy – Manufacturing Financial, Marketing, Human Resource, Research & Development.
Strategic Intent & Strategy Formulation, Vision, mission and purpose
Business definition, objectives and goals – Stakeholders in business and their roles in strategic management
Corporate Social Responsibility,
Ethical and Social Consideration in StrategyDevelopment.