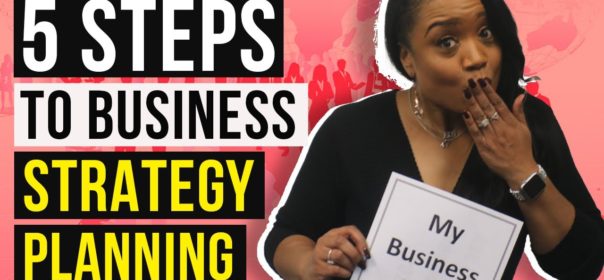 Design The Perfect Business in 2023 (5 Steps to Creating A Business Growth Plan)
There's a lot of talk about business strategy planning, but what does it all mean? How do you actually go about creating a plan that works for your business? In this video I break it down into five simple steps and show you how to make the perfect plan in just one day
💖For the links I mentioned in today's video and to grab your free gift(s) that will rock your world and give you exactly what you need to get to that next level 👉 https://mtr.bio/CPsFreebies
💖Check out my FAVE SYSTEMS AND TOOLS I use to make my business hum like a well oiled machine….and they will help you too (and keep your expenses…LOW, LOW, LOW)…. I RECOMMEND THESE: 👉 https://mtr.bio/CPsTools
🙋‍♀️Let's Connect- Hit Me Up on Social or Shoot Me an Email!
Please stop by and say hey 👉 https://mtr.bio/HitUpCP
💖 I recommend you check out my top videos and recommended playlists details about starting & scaling the business of your dreams 👉👉🏾https://mtr.bio/CPsVideoPlaylist
👍 If you like this video don't forget to Like, Share, Subscribe and Ring the bell-It helps spread the word about CPTV!
🎶Intro Music by 3vdWorld- Check him out @3vdWorld on social media and on Apple Music, Spotify & Tidal contact him at 3vdofficial@gmail.com
00:00 Introduction
00:53 Step 1: Do A Thorough Assessment to Determine Where Your Are
06:54 Step 2: Establish Your Current Baseline
10:05 Step 3: Determine What You Need to Do
13:11 Step 4: Determine How You Will Do It
19:23 Step 5: Create an Evaluation Plan with KPIs
23:52 Conclusion
NOTE: This description may contain affiliate links to products we enjoy using and use ourselves. Should you choose to use these links, this channel may earn affiliate commissions at no additional cost to you. We appreciate your support!