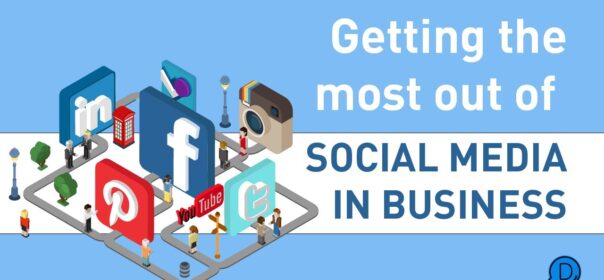 Divi Chat Episode 271 – Getting the Most out of Social Media for Your Web Design Business
Poll: When it comes to your business, do you view Social Media as (A) a necessary evil, (B) totally pointless, or (C) your biz bestie? (Answer in the comments!) 👇 If you have a Web Design business, should you be promoting it on the socials? If so, which one (or ones!)?
Join the Divi Chat panel for this episode where they break down their various strategies for utilizing social networks in their businesses – or not.
💬 Join us in the live chat at 5 p.m. EST on FB or YouTube (Yes…2 social platforms!!)
https://www.facebook.com/divichatpodcast
https://www.youtube.com/c/divichat
—–
Hosts Present:
Eric Dingler – https://intransitstudios.com/
Stephanie Hudson – https://focuswp.co/
Sarah Oates – https://endure.com.au/
—–
Resources Mentioned:
FB Ad Library: https://www.facebook.com/ads/library/?active_status=all&ad_type=political_and_issue_ads&country=MX&media_type=all
In Transit Studios Insta: https://www.instagram.com/intransitstudios/
In Transit Studios FB: https://www.facebook.com/intransitstudio/
Divi Polls FB Group: https://www.facebook.com/groups/1807168226323662
Admin Bar FB Group: https://www.facebook.com/groups/theadminbar
Marketing to Scale & Grow A Business FB Group: https://www.facebook.com/groups/243927717126957
DC Ep 209 – Building a Robust Social Network: https://divi.chat/ep-209-building-a-robust-social-network-with-kyle-van-deusen/
DC Ep 115 – How FB Groups Can Help Your Business: https://divi.chat/ep115-how-facebook-groups-can-help-your-business/
—–
Join us Live on Youtube or Facebook every Tuesday @
☀️ 2 pm Los Angeles
⛅️ 5 pm New York
🌙 10 pm London
🐓 8 am Sydney (Wednesday)
Or Listen Anytime @
iTunes: https://itunes.apple.com/us/podcast/divi-chat/id1166016136?mt=2
Spotify: https://open.spotify.com/show/5UwghkH9OErcrihKWyXOGH?si=4aZ1HoezQuyr7YjKV1XLxw
YouTube: https://www.youtube.com/c/divichat
Google Play: https://play.google.com/music/m/Icjg3enorxbhnhyiqumvyi23rxi?t=Divi_Chat
Google Podcasts: https://www.google.com/podcasts?feed=aHR0cHM6Ly9kaXZpLmNoYXQvZmVlZC9wb2RjYXN0Lw%3D%3D
Stitcher: http://www.stitcher.com/podcast/divi-chat
Pocket Casts: https://pca.st/toM6
Castbox: https://castbox.fm/x/13d2P
—–
Divi Facebook Groups:
Divi Theme Users – https://www.facebook.com/groups/DiviThemeUsers/
Divi Theme Help & Share – https://www.facebook.com/groups/DiviHelpAndShare/
Divi Web Designers – https://www.facebook.com/groups/diviwebdesigners/
—–
Episode Blog Post: https://divi.chat/ep-271-getting-the-most-out-of-social-media-for-your-web-design-business/