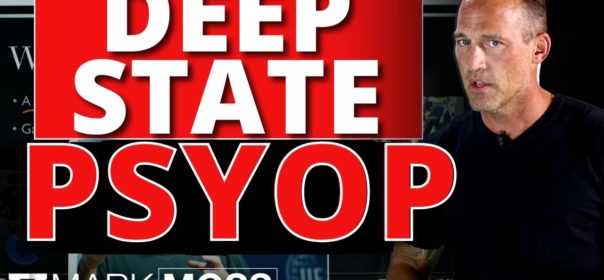 Evidence FTX Was a Deep State Plan to Capture Crypto
🧧 Join Mark Live to learn the Central Bankers' "1940's – 2.0″ Playbook to build massive wealth WITHOUT becoming a victim" Join Me LIVE – https://go.1markmoss.com/1940 🧧
The cryptocurrency markets have gone crazy with FTX blowing up and the amount of information exposing the negligence and fraud around Sam Bankman-Fried, FTX and Alameda is never ending. But…what if this wasn't a big fraud or an innocent mistake? But instead, it was a deep state operation to capture cryptocurrency once and for all. So the state, the elites and powers that be can maintain their power and grasp over money and capture Crypto for good.
So in this video, I will break down:
🔥 The truth underneath FTX and the deep state plan
🔥 Who was behind FTX and their sister company Alameda
🔥 Who backed them and what their ties were
🔥 What the ultimate plan was for Governments and globalists
🔥 The goal of using the state regulations to capture crypto
🔥 How it all came crashing down
But… its not over yet, So lets go.
🔥 BUILD GENERATIONAL WEALTH OVER THE NEXT 12 MONTHS WITHOUT BEING TAKEN OUT BY THE DOLLAR WRECKING BALL — Here's How to Work With ME 🔥 –https://go.1markmoss.com/strategy-call
➡️ Join Our Team! Openings Here: https://www.1markmoss.com/job-openings
➡️ Order "UnCommunist Manifesto" Here: go.1markmoss.com/uncommunist
➡️ INCREASE YOUR SOVEREIGNTY NOW: JOIN MY FREE NEWSLETTER HERE – https://go.1markmoss.com/sovereign
🔥 Don't Worry About Taking Notes! You Can Get All My Slides and Resources!
Link to Learn More — https://go.1markmoss.com/ftx 🔥
🔴(BEWARE OF SCAMMERS)🔴
They are impersonating me in the comments. My comments have a "checkmark" so look for that. Please beware, I will never message you asking you to give me money or to talk to me on WhatsApp. This is my only YouTube channel, and my social media platforms can be found below. 👇
___________________________________________________________________________________________
★☆★ CONNECT WITH MARK ON SOCIAL MEDIA ★☆★
Facebook ▶ https://www.facebook.com/1MarkMoss/
Twitter ▶ https://twitter.com/1MarkMoss
Instagram ▶ https://www.instagram.com/1markmoss/
LinkedIn ▶ https://www.linkedin.com/in/markmoss/
____________________________________________________________________________________________
Disclaimer: I am NOT a financial advisor, and nothing I say is meant to be a recommendation to buy or sell any financial instrument. I will NEVER ask you to send me money to trade or invest for you. Please report any suspicious emails or fake social media profiles claiming to be me. Don't invest money you can't afford to lose. There are no guarantees or certainties in trading or investing. My videos may contain affiliate links or sponsorship to products I believe will add value to your life and help you. In some cases, I may receive payment or other consideration from the companies mentioned in the videos. No matter what I or anyone else says, it's important to do your own research before making a financial decision. SEE FULL DISCLAIMER HERE: https://go.1markmoss.com/disclaimer