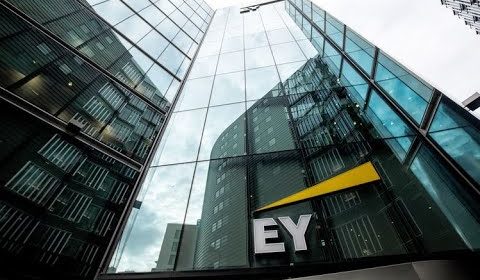 EY Split – EY Breakup Plans | EY Audit and Consulting Business #shorts
#ernst&young #eysplit #eysplitup
EY is looking to split into 2 separate business being audit and consulting – let's see how much partners are going to get as their share!
🌟 Please leave a LIKE 👍❤️ and SUBSCRIBE for more AMAZING content! 🌟
Heyy!! ❤️ I am Prem, a Chartered Accountant and CFA Level 2 Candidate. I have passed CA in 5 years, it has been an absolutely beautiful journey whilst coming from a very small town. I have spent more than 7 years of my career in accounting and auditing industry, in different countries and currently working as a Manager at Deloitte UK (Big 4 Accounting Firm).
I love mentoring accountancy students, giving them mentoring and coaching for many years, directly or indirectly. I have created this YouTube channel for the same purpose. Few of the important things i am looking to cover in my Prem Maheshwari (CA) channel is help the students especially chartered accountancy (CA Aspirants) and ACCA / CMA / Others towards the positivity journey, help people with personal growth, personal finance, sharing Big 4 firm experiences, lifestyle of London (UK) and much more.
EY Break Up Party – $8 Million For Every Partner | Neeraj Arora – https://www.youtube.com/watch?v=LXLqOad5tIU
Ey breakup plans leaked – https://www.youtube.com/watch?v=Aheowfp3ANQ
Details of my Social Media handles being 📸 Instagram, 📝 LinkedIn, 📱 Twitter, 😍 Facebook are in about section of the channel, do checkout 🤩
✨ Tags ✨
ey split up plan
big 4 split up plan
deloitte split up plan
kpmg split up plan
pwc split up plan
big 4 split and merge
big 4 advisory
consulting
big 4 uk breakup
big 4 consulting uk
big 4 pros and cons
big 4 accounting
big 4 consulting
big 4
big 4 accounting firms
big 4 firms in the world
best big 4 firm
deloitte
kpmg
pwc
ey
pricewaterhousecoopers
✨ Hashtags ✨
#deloitte #ey #kpmg #pwc #pwcuk #eyuk #deloitteuk #kpmguk #eysplitup