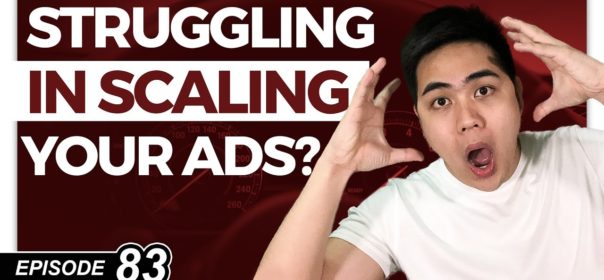 Facebook Ads Scaling Strategy: When and How to Scale Your Facebook Ads Winning Campaigns
Thanks for watching "Facebook Ads Scaling Strategy: When and How to Scale Your Facebook Ads Winning Campaigns"
In this video, I'm going to share with you 3 Things to look for before scaling your advertising campaigns.
———————————————————–
Fibo Lim has built a following of over half a million entrepreneurs in the Philippines by helping them acquire red-hot prospects in social media, convert them into paying customers using an automated sales process, and generate sales 24/7 predictably & consistently.
He leads a community of sales professionals & entrepreneurs helping them grow their businesses online without chasing prospects, being judged, and experiencing rejection.
Fibo Lim is recognized as one of the most sought-after marketing consultants in the Philippines & a living legend in internet marketing.
———————————————————–
Click the link to attend our FREE Masterclass ➡️ http://fibolim.com/class
Subscribe to learn how to create financial freedom in your life: ➡️ https://www.youtube.com/fibolim
Connect with Fibo Lim on Social Media:
Facebook: https://facebook.com/fibolim/
Instagram: https://instagram.com/fibolim/
Twitter: http://twitter.com/fibolim
———————————————————–
Make sure you comment on what part had the biggest impact on you. 👇 Enjoy
If you liked this video, check out these other videos!
How to Run Profitable Facebook Retargeting Ads (My 3 Secrets Revealed!)

How to SCALE Facebook Ad Campaigns

How To Scale Facebook Ads (After 3 Purchases)

#FiboLim #Scale #FacebookAds #WinningCampaigns