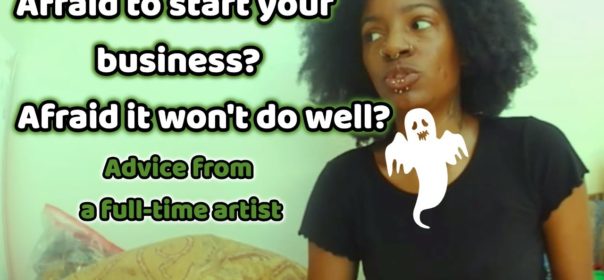 "Fear of Failure" MY THOUGHTS & Brief Advice (Small Business Management/Art)
Hey hey there!
Here is my first attempt at filming a series where I answer your small business and crochet related questions!
As many of know, I am the creator and owner of eurythmik.com and have been making and operating my little art biz for awhile. In this video I will talk about what I think of "fear" regarding starting/maintaining while also giving tips and suggestions for others who have trouble in this area. I don't quite relate to this topic but I still wanted to try and see if I could help others with my perspective, especially since it was asked by others so much.
Hopefully, this video gives some helpful tips or maybe you leave with a different way of looking at things.
If you'd like me to talk about something else in another video, please leave a comment on what you'd want me to discuss next!
SIDENOTE: my mercury is in the 12th house and I didn't have any notes really while filming this. i honestly think notes would be worst as it's easier for me to talk off the top of my head but sometimes my thoughts get disconnected, so… I just hope it's understandable.
thanks for watching!