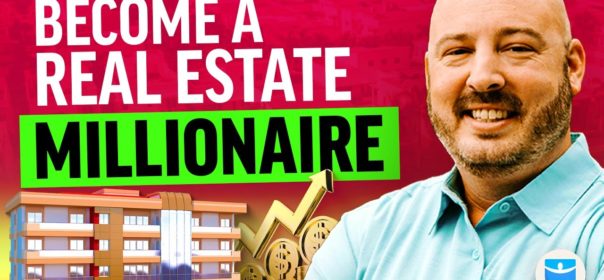 Future Millionaires: How to Grow a Real Estate Portfolio in 90 Days
There's a big difference between a real estate portfolio and having a few rental properties. Casual real estate investors can slowly start stacking one or two units a year and eventually end up with financial freedom, but often with stress and headaches that match their cash flow. Other investors, like David Greene and Rob Abasolo, take a more goal-oriented approach, building millions of dollars of wealth in under a decade with a portfolio that is self-sustaining, not self-defeating. Our goal here at BiggerPockets is to help YOU find financial freedom by following the same steps as investors like David and Rob.
In the same spirit, David and Rob have decided to sit down with three mentees and give them one-on-one coaching to get them to their ultimate goals. These mentees are all at different stages of their investing journey, focusing on different strategies with different properties. First, we talk to Philip, a school teacher who dreams of building out glampsites and campsites, all while developing cash-flowing retreat centers. Secondly, we talk to Wendy, an investor stuck in the "turnkey trap" who wants to escape her job and the low cash flow of "easy" investing. Lastly, we talk to Danny, a multifamily investor who wants to scale faster to regain his time.
All of these mentees have the same goal: financial freedom. If you're trying to find your way out of the rat race and into the wealth-building realm of real estate, these are the episodes for you. We'll continuously be checking in on our guests, giving them action items, and helping them work through any roadblocks that come their way. So stick around for the journey; you might hit financial freedom faster!
0:00 Intro
2:56: Quick Tip
4:55 Philip's Glamping Goals
10:39.175 Planning for a Purchase
17:49 Action Items
25:35 Wendy's "Mini-Empire" Goal
31:36 The Passive Income Plan
34:12 Action Items
39:00 Danny's Goal to Give Back
44:28 The Multifamily Millionaire Plan
50:31 Action Items
1:00:50 Stick Around!
~~~~
Join BiggerPockets for FREE 👇
https://www.biggerpockets.com/signup?utm_source=owned_media
~~~~
Grab Some BiggerPockets Merch:
https://bit.ly/biggerpocketsswag
~~~~
Find an Investor-Friendly Agent in Your Area:
https://www.biggerpockets.com/agent/match?utm_source=owned_media
~~~~
Connect with Other Investors on the BiggerPockets Forums:
https://www.biggerpockets.com/forums?utm_source=owned_media
~~~~
Hear Our Interview with the Discount Lots Founders:

~~~~
How to Plan for (and CRUSH) Your 2023 Goals:

~~~~
Connect with Our Mentees:
Danny: https://www.biggerpockets.com/users/danielz34?utm_source=youtube&utm_medium=description&utm_campaign=none
Philip: https://www.biggerpockets.com/users/philiph94?utm_source=youtube&utm_medium=description&utm_campaign=none
Wendy: https://www.biggerpockets.com/users/wendy_s?utm_source=youtube&utm_medium=description&utm_campaign=none
~~~~
Connect with Rob (Robuilt) on YouTube, Instagram, TikTok, and Twitter:
YouTube: https://www.youtube.com/c/Robuilt
Instagram: https://www.instagram.com/robuilt/
TikTok: https://www.tiktok.com/@robuilto
Twitter: https://www.twitter.com/robuiltchannel
~~~~
Connect with David and Rob on BiggerPockets:
David: https://www.biggerpockets.com/users/davidgreene24?utm_source=youtube&utm_medium=description&utm_campaign=none
Rob: https://www.biggerpockets.com/users/robuilt?utm_source=youtube&utm_medium=description&utm_campaign=none
~~~~
Follow David and BiggerPockets on Instagram:
@davidgreene24 or https://www.instagram.com/davidgreene24/
@biggerpockets or https://www.instagram.com/biggerpockets/
Episode 708
Show notes at: https://www.biggerpockets.com/blog/real-estate-708?utm_source=youtube&utm_medium=description&utm_campaign=none
#biggerpockets #realestatepodcast #biggerpockets708