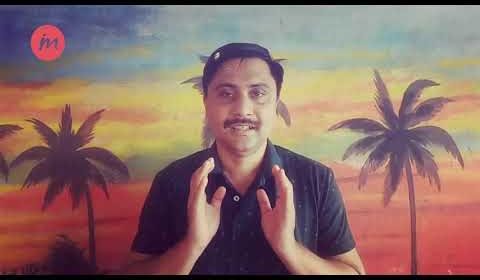 Group Business Management Training By Ebi Kaeliyas – Inspobiz
#GroupBusinessManagement #EbiKaeliyas #BusinessTraining
12/1280, 1ST FLOOR, SERVICE ROAD, BYPASS FLYOVER JUNCTION, RAMANATTUKARA, CALICUT, KERALA – 673633, CALL: 8943756562
DESCRIPTION
Business Consultant | Business Counselor | Psychological Counselor | Business Coach | Business Mentor | Legal Document Creator.
LLP formation, Private Company Registration, Copyright, Trademarks, Company formation, Business promotion
NLP, Business Enneagram , Business consultations, Business agreement, Partnership agreements, Sexual education, Premarital courses, Post marital workshops, Partnership deed, Counseling, Psychological consultation, Video promotions, Facebook promotion, Social media marketing, Social media promotion, Family counseling, PAS, MBTI, Mind power classes, Hypnotic counselor, Strategy executions, Business development, Mediations, Meditations, IGBM formula (InspoMotive Group Business Management Formula).
Inspobiz plan to achieve ranked top 5 and biggest one in our respective field
For the first time in Kerala, Inspobiz offers Business Counseling & Financial Counseling with the help of Psycho Biz tools
Inspobiz offer seamless services to Manage all kinds of Compliance Processes with respect to the government bodies and enable People to Start New Ventures. With a perfect blend of Technology and human touch, our team delivers high quality business services, across India. Inspobiz offer all business compliance and registration services like Company Registration, Partnership Registration, LLP Registration, K-Swift Registration, GST Registration, MSME Registration, GST Cancellation, Amazon Listing, Flipkart Listing, ITR Filing, Income Tax Hearings and Assessment, GST Filing, GST Hearings and Assessment, Import/Export License , Digital Signature Certificate, FSSAI License, EPF and ESI,Udyam Registration, Projections for Loans and Investments, Internal Audits and Control, Book-keeping and Recording, MIS Reports Preparation and Presentation, PAN / TAN Application, TDS Payments and Filing, Trademark Registration, ISO Registration LLP formation, Private Company Registration, Copyright, Trademarks, Company formation, GST , ESI, PF and Business Promotion Services.
Inspobiz offers customized document creation and validation services. Contracts are drawn up and contracted in a completely impartial manner, without professional bias. And also gives you instructions and recommendation based on the validation of contracts. We are specialized in Partnership Agreement, Dealership Agreements, Distribution Agreement, Lease agreement, Labor contracts and agreements, Building construction Agreement and all other types of commercial agreements and contracts
Inspobiz offers branding and social media consultation and services Inspobiz make BRANDS AND BUSINESSES achieve exponential success by effectively leveraging the combined power of Mobile, Social Media, Web, Videos and Data Analytics to excite and engage consumers. A Bunch of Qualified Professionals across various territories joined hands together with an ultimate aim to provide you technological comfort and easy handling, upholding both the moral and ethical values.
A team of professionals are asscociated with Inspobiz Our Business Consultation and Strategic Branding Department is Headed by Mr Ebi Kaeliyas founder of Inspobiz and our Legal wing is Headed by Adv. Prajosh Karayi and Adv. Balraj Ammathur , and our Accounts and Tax wing is Headed by Mr Muhammed Anees
What is the phone number for Inspobiz? The phone number for Inspobiz, is 8943756562. Where is Inspobiz, located? 12/1280, 1st floor, Service Road, Bypass Flyover Junction, Ramanattukara, Calicut, Kerala – 673633, Call: 8943756562
Is there a primary contact for Inspobiz? You can contact Inspobiz, by phone using number 09847123934. its our great pleasure to assist you to solve your issues. Advance your business with new leanings from Inspobiz and find solutions for all your management issues. Your business idea will require a great deal of start-up capital. Sunday to Friday Solutions of Business Boot Camp for Business owner's helps to get a clear idea about capital investment and related matters Inspobiz organize training for business consultants to bring their performance into a peak level. We help to plan and create group partnership business globally with the help of plan and action rich group business management formula. Staff and Employee Training also provided with clear and Logic based Training Formulas. Our experts train your staffs to handle customers. Our principle formula keeps your 'maarg' (way) clear. Advisory services also provided in the area of finance and technology. Our training helps to build a strong and safe relation between employer and employee. Our Proven management formulas help you to build a strong management system in your Enterprise.