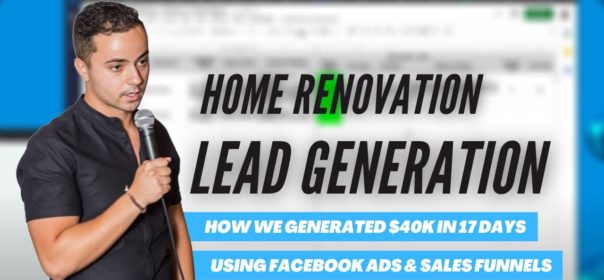 Home Renovation Leads: How We Generated $40k in 17 Days using Facebook Ads & Sales Funnels
The four important elements of running Facebook ads for home renovation companies is ensuring you have:
1. Rock Solid Audience & Targeting.
2. Professional & Branded Creative Showcasing Work (Before/After).
3. GOOD offer that entices people to act.
4. Proper follow up process & funnel that increases lead quality and show rates.
If you are interested in working with my team and I on setting this process up for your business, please go ahead and book your Scale-Up Session here: www.dealflowblueprint.com/requestdemo
Check out my marketing agency and some of our testimonials here www.variancemarketing.com/testimonials
Access my FREE 6-hour Video Program & Learn How To Generate Up to 40+ Predictable Sales Appointments Every Week ON AUTOPILOT for under $10/appointment… www.variancemarketing.com/apply
Cheers,
– Avi
#HomeRenovation #Leads #Avigrondin