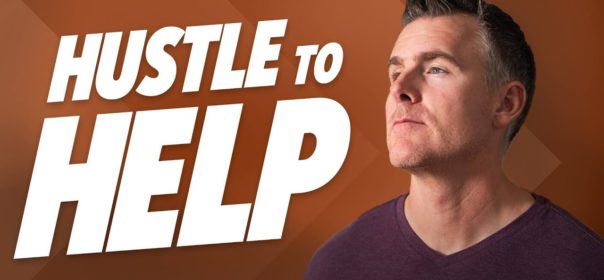 How Entrepreneurs Can Cultivate 'Value Creation' As A Skill
▸▸ Exclusive resource: Add more passion to your work while having an impact on the world. Get Impact Giving Flywheel™ here : https://bit.ly/3sCnQ8f ​
When I started out on my entrepreneurial journey, everyone kept telling me to 'create value' in order to grow. Nobody was telling me exactly HOW to create value. In today's episode of the Growth Stacking Show I share the three keys to master value creation. Hit Play!
+ Product Development: SaaS & Software Apps: https://bit.ly/3BlBMY9
+ How To Lean On Your Best Self When Life Gets Hard: https://bit.ly/3LwSxVa
// Comment
Got any questions? Something to add?
Write a comment below to chat.
// Let's connect on…
+ Instagram (behind the scenes): http://instagram.com/danmartell​ 
+ Facebook (live trainings + Q&A): http://FB.com/DanMartell​ 
+ Twitter (what I'm reading): http://twitter.com/danmartell​ 
// Join my exclusive Scaling SaaS Founders Facebook Group:
+ https://www.danmartell.com/scaling-saas-founders
====================
Contents of this video:
====================
In today's video, you'll learn:
1. The ONE question you need to ask EVERYONE…
2. The "WHO not HOW" principle…
3. And why "fortunes are in follow-ups."
I'd love to share more valuable growth "hacks" and strategies with you inside SaaS Academy.
When you're ready to scale your Saas, schedule some time with one of my Scale Specialists.
They'll help you create a FREE Growth Action Plan for your business…
Customized to you and your SaaS.
You can book your call here: https://bit.ly/3uOVN8A