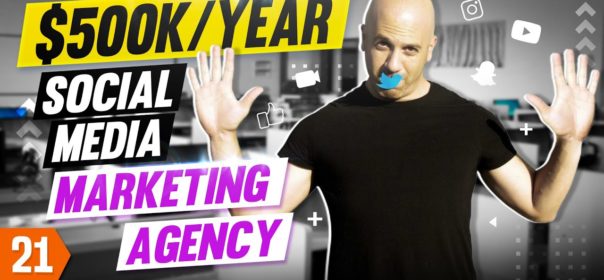 How Jason Built $500K/Year Social Media Marketing Agency
Social media marketing is important for any business in our increasingly virtual world. If you're an avid user of these platforms, opening a social media marketing agency is an appealing prospect. But how do you get started—and what does it take to succeed?
In this interview, we talk to the founder and CEO of Socialistics, a social media marketing agency in the B2B sector. Started as a side hustle, Socialistics.com has quickly grown into mid six-figure business with big-name clients like the Air Force and Habitat for Humanity.
Socialistics isn't your average social media marketing business. It was founded with the aim of disrupting the space, coming up with new approaches to social media services so they could better serve their clients and give employees more freedom. This emphasis on innovation is one key reason they've been able to keep growing while other social media marketing companies flounder.
If you're wondering how to start a social media marketing agency, you need to watch this interview. We'll talk about how they've maintained their impressive growth even through the challenges of our era and why they've chosen a virtual office model over the traditional 9-5 corporate culture.
To find out more about Socialistics, visit: https://socialistics.com.
Want to see more business content like this interview? Then don't forget to subscribe to our channel so you'll know as soon as we post new videos. And if you've learned something helpful from this interview, we'd love to hear about it in the comments below!
Be sure to check out our complete guide to starting a marketing agency:
STAY TUNED:
Website: https://www.upflip.com/
YouTube: https://www.youtube.com/upflip
Facebook: https://www.facebook.com/upflipofficial
Twitter: https://twitter.com/UpFlipOfficial
#socialmediamarketing #socialmediamarketingagency #smma
Timecodes:
0:00 Intro
1:39 Meeting Jason
3:10 Target audience
4:43 How much to charge
6:09 Start-up cost of a marketing agency
7:16 How many clients are being served
8:20 How to quadruple sales
9:31 Profit margin
10:52 What makes Jason's business unique
12:11 Number of people working
13:22 In terms of disrupting
14:40 Number one core value
15:48 The best client for Jason
17:03 Percentage of business from longterm clients
18:24 Jason's business as a virtual agency
 20:20 How Jason's agency attracted big names
21:52 Charge what you're worth 
22:50 On Habitat for Humanity
24:05 Outro