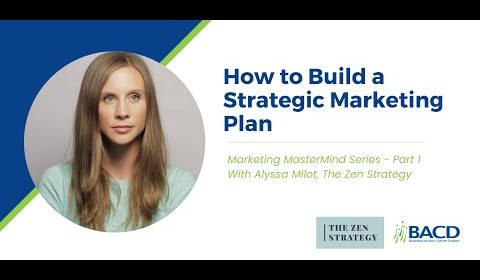 How to Build a Strategic Marketing PLAN 1
This is part 1 of 3x 60minute Marketing Mastermind sessions for small and medium-sized businesses. In this series, we cover all things marketing from Digital marketing, maximizing SEO, building a sales funnel on your website, networking and social media.
 In the first session, learn how to build a marketing plan based on business goals and prioritized tactics. Spot wasting time and money executing marketing that doesn't work…or worse, you're not sure is working.
Presented by: Alyssa Milot, The Zen Strategy
https://www.thezenstrategy.com/