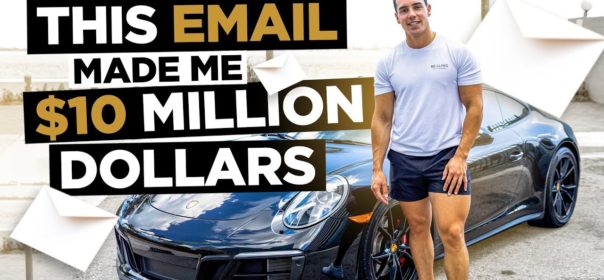 How To Cold Email To Get Clients | My $10M Cold Email Template
This is the Cold Email Template I used to generate $10M in sales.
💰 [TRAINING] Instantly Get 30-50 New, High Paying Clients Every Month ► https://bit.ly/sws-get-training-coldemail
–
I'm not lying when I told you how cold email's made me $10 Million Dollars.
Cold email can be so frustrating when prospects don't reply.
You're putting in the outreach effort, sometimes 25, 50, and 100+ emails a day.
Whether you're a salesperson, b2b marketing, in e-commerce, real estate, or really any industry.
In my opinion, cold email is the best way to transform your cold prospect into a cash paying customer and fill up your sales funnel.
The framework has been battle-tested after working with over 2000+ clients and Cold Emails generating me personally over $500k per month.
I've decided to share my exact template that has made me over $10 Million Dollars.
The tutorial in this video will demonstrate how to identify where the bottleneck is in your messaging.
✅ SUBSCRIBE TO RAVI'S CHANNEL: http://bit.ly/subscribetoravi
🔎 RESOURCES MENTIONED 👇
Join My Facebook Group Of People Looking To Grow ► http://bit.ly/free-scaling-group
CONNECT WITH ME:
Website: https://www.scalingwithsystems.com?utm_campaign=yto
Instagram: https://urlgeni.us/instagram/raviabuvala
YouTube:http://bit.ly/subscribetoravi
Linkedin: https://linkedin.com/in/raviabuvala
Facebook: https://facebook.com/raviabuvala/