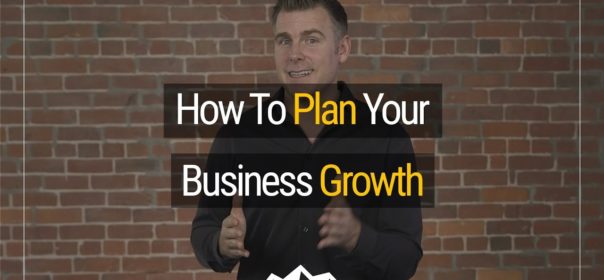 How To Create a Business Growth Strategy
Are you frustrated with where you're at in your business? In this video, I want to teach you how to execute your business growth and get in touch with your mission.
Are you an entrepreneur? Get free weekly video training here:
http://www.danmartell.com/newsletter
+ Join me on FB: http://FB.com/DanMartell
+ Connect w/ me live: http://periscope.tv/danmartell
+ Tweet me: http://twitter.com/danmartell
+ Instagram awesomeness: http://instagram.com/danmartell
"Never begin the day until it is finished on paper." ~ Jim Rohn (click to tweet)
That quote cuts through the noise and sets the foundation for everything else in business.
If you want to grow your business, you need a goal, a strategy and a way to review and monitor your progress.
It's a rhythm for success.
That's what I want to teach you today.
Probably the easiest way to plan, schedule and manage your business growth… even if you've failed to follow through on every new productivity hack, system or planner you swore would be "the one".
No crazy fancy spreadsheets… just a simple paper and a pen and a few calendar entries with a simple game plan.
Your business growth is waiting for you in this video.
At a high level, the strategy looks like this…
1. Have a vision
2. Set a high-level 3 year plan
3. Define a detailed 12 month schedule
4. Review quarterly
5. Meet weekly
6. Connect daily
In the video I dive deeper into each, and how to design and manage them for maximal "stickability" and momentum.
But here's the high level process…
Start big picture then work your way down to higher fidelity of what's planned for the near term.
Leave me a comment with some of your big plans / outcomes for this year?
What are you gunning for?
What gets you excited!?
Can't wait to read your replies.
Dan "big to small picture" Martell
Don't forget to share this entrepreneurial advice with your friends, so they can learn too: https://youtu.be/Rjv0nNXJjKs
=====================
ABOUT DAN MARTELL
=====================
"You can only keep what you give away." That's the mantra that's shaped Dan Martell from a struggling 20-something business owner in the Canadian Maritimes (which is waaay out east) to a successful startup founder who's raised more than $3 million in venture funding and exited not one… not two… but three tech businesses: Clarity.fm, Spheric and Flowtown.
You can only keep what you give away. That philosophy has led Dan to invest in 33+ early stage startups such as Udemy, Intercom, Unbounce and Foodspotting. It's also helped him shape the future of Hootsuite as an advisor to the social media tour de force.
An activator, a tech geek, an adrenaline seeker and, yes, a romantic (ask his wife Renee), Dan has recently turned his attention to teaching startups a fundamental, little-discussed lesson that directly impacts their growth: how to scale. You'll find not only incredible insights in every moment of every talk Dan gives – but also highly actionable takeaways that will propel your business forward. Because Dan gives freely of all that he knows. After all, you can only keep what you give away.
Get free training videos, invites to private events, and cutting edge business strategies:
http://www.danmartell.com/newsletter