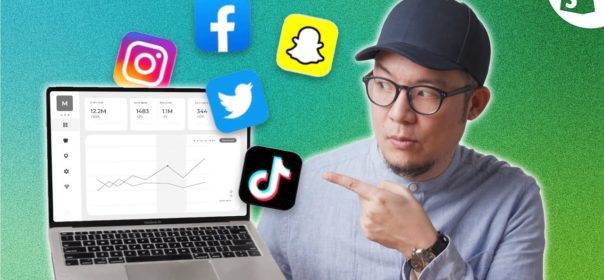 How to Create a Social Media Strategy That Sells
Social media can be a daunting journey for all entrepreneurs. We'll walk you through a social media strategy that will help you go beyond likes and follows.
— FREE TRIAL —
Build your business using a 14 day FREE trial of Shopify , one platform with all the ecommerce features you need to start, run, and grow your business.
► https://bit.ly/3tefMvH
— SUBSCRIBE —
Don't forget to subscribe to Learn With Shopify to get the knowledge you need to start and grow your online business.
► https://bit.ly/3Nh39Yx
––––––––––––––––––––––––––––––––––––––––––––
Social media marketing can help you build engaged audiences where they already spend their time. It can also create multiple sources of traffic that continually bring in customers, and get your business in front of 3.78 billion people online—nearly 48% of the world's population.
Or, it can be a time-consuming obligation that spreads you thin, resulting in a presence your target customers don't know or care about—a drain on time and money rather than the asset you've seen it become for many established brands.
The difference is having a social media marketing strategy that keeps your actions focused, along with a process that enables you to execute without taking too much attention away from running your business.
But starting from scratch can be a daunting task, especially with so many different channels to build a presence on and the commitment that comes with it.
Here is what we'll cover in this video:
00:00 Introduction
00:54 What is a Social Media Marketing Strategy?
02:23 Identify Your Goals
03:52 Identify Your Audience
07:26 Define Your Metrics of Success
11:30 Content Mix
— RESOURCES —
►Go Beyond Likes and Follows: How to Create a Social Media Strategy That Sells + Social Media Marketing Strategy Template https://bit.ly/3NNIzyW