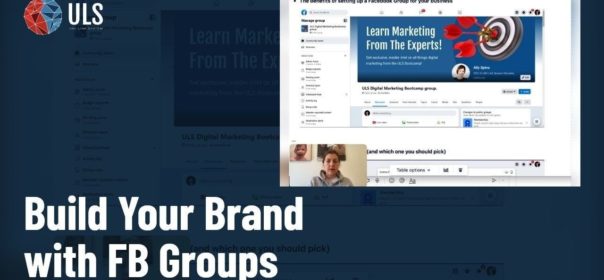 How to Create and Maintain a Facebook Group for Your Business
Our newest Facebook marketing tutorial covers why your brand needs a Facebook group! Facebook group marketing is all about creating community for interested visitors and excited fans of your brand to connect and share exclusive info together!
Plus, we can help you make the most effective group so your Facebook marketing strategy stays strong wherever audiences gather!
Learn how to make a Facebook group, how to grow your Facebook group, and so much more by watching this video!
If you have any questions, tell us in the comments and our team will help you!
Be sure to like and subscribe for more expert digital marketing advice and the top, trending tips your brand needs!
____________________________
Follow our social media channels to discover the best digital marketing tips and more:
Twitter: https://twitter.com/USALinkSystem​
Facebook: https://www.facebook.com/USALinkSystem​
Instagram: https://www.instagram.com/usalinksystem/​
LinkedIn: https://www.linkedin.com/company/usal…​
USA Link System (ULS) is a full-service digital marketing agency.
Located in Glendale, CA, our agency focuses on creativity — imagining and building highly interactive digital user experiences that push the limits of design and development.
We have a passion for ingenuity and innovation, working with mediums like SEO, social media, printed and digital campaigns, all the way to the development of applications and websites.
We help our clients see where they are and plot a course for where they want to be using an inclusive and collaborative process integrating strategy, user experience, design, and engineering from project ideation through completion.
Together, we'll come up with influential ideas that get results.
Visit our website to learn more: https://usalinksystem.com
.
.
.
#USALinkSystem
#FacebookGroup
#FacebookMarketing