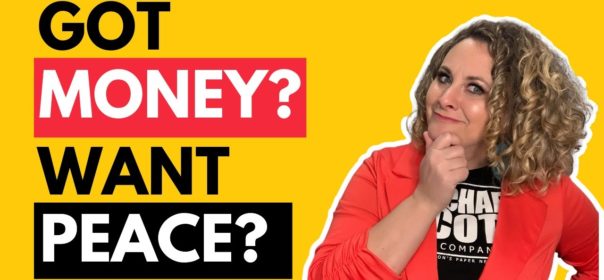 How To Finance A Small Business | *BLEEP* Business Coaches Say
Do you know that being UNDERFUNDED is one of the top reasons why businesses fail? 😱 That's right, my friend! So, if you're looking for finance options for your small business, I'm glad you found this video! 🤗 Today, I'll be sharing WHY it's important to finance your business, HOW you can do it, and WHAT you need to do to qualify.
Stay tuned for my 5 SPECIFIC TIPS for establishing a good business credit score! 😉💯
If you need help in building your marketing and sales plan for the next 12 months, you can come and join me in this FREE WORKSHOP called ACQUIRE!
My team of business experts and I will go in-depth with your process, systems, and strategies so you can start making 6-figures each month! 📈😎
Reserve your slot here! 👇
https://amywalkerconsulting.com/acquireevent/
See you there!
_______________________________________
Want more goodness? Subscribe now:
https://www.youtube.com/c/UCbvs0PJRCrlfMcivUs58A4w?sub_confirmation=1
Want to grow your online business even faster and perfect your sales and marketing funnel?
👇MY ULTIMATE SALES AND MARKETING SCORECARD (FREE GIFT)👇
https://amywalkerconsulting.com/marketing-scorecard/
Go do it.
_______________________________
Get a hold of me everywhere.
-INSTAGRAM-
https://www.instagram.com/amywalkercoach/?hl=en
-FACEBOOK PRIVATE GROUP-
https://www.facebook.com/groups/amywalkerconsulting
-LinkedIn-
https://www.linkedin.com/in/amywalkerconsulting/
I'm Amy Walker, founder of Amy Walker Consulting and creator of The Ultimate Sales and Marketing Scorecard.
If you are looking for the best digital marketing, video marketing, or social media marketing tips to grow your online business or learn how to earn money online, you're in the right place!
Throughout my career, I've used social media, digital marketing, content marketing, copywriting, and video marketing to get my message out to millions.
Take it from me, personal branding isn't a game of chance! If you're wondering how to grow your online business or any business, and want concrete action-oriented videos, you're in the right place! This is more than motivation… it's your message, your business, and your chance to make a difference.