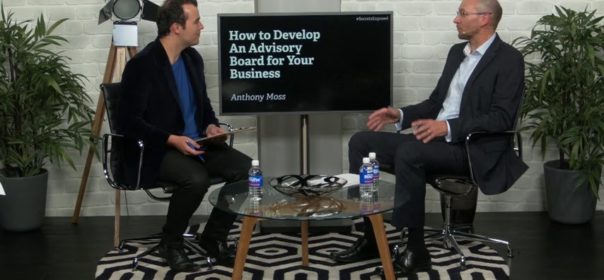 How to Form an Advisory Board for Your Business PREVIEW by Bizversity.com
Want to watch this video in FULL for FREE and access 'The World's Best Business Training'? Go to: https://bizversity.com/YTWC2
How to Develop an Advisory Board for your Business
Small businesses can benefit by having an advisory board. Discover how you can create a board and who you should approach to be involved.
In this presentation you will discover…
• What is the definition of the term 'advisory board'
• How are advisory boards relevant for small business owners
• How to begin when setting up an advisory board
• What are the criteria for creating an advisory board
• Who should be a part of this type of board
• How often should meetings of the board take place
Presented by Dale Beaumont, Anthony Moss
This video is brought to you by Bizversity.com (formerly BRiN)
Best described as the "Netflix for Business", Bizversity gives you exclusive access to thousands of videos produced by leading business experts from around the globe.
And because it's an App, it's available to you on-demand, anywhere, anytime.
So don't delay, click on the link below and start your journey today:
https://bizversity.com/YTWC2
Also, subscribe to our YouTube Channel now and be the first to know about new content and exclusive offers:
https://bizversity.com/ytSubscribe
And finally connect with us on Social Media and let Bizversity help you grow your business:
Facebook ▶ https://www.facebook.com/BizversityApp
Twitter ▶ https://twitter.com/bizversity
Instagram ▶ https://www.instagram.com/bizversity
Linkedin ▶ https://www.linkedin.com/school/7794973/
Flickr ▶ https://www.flickr.com/photos/bizversity