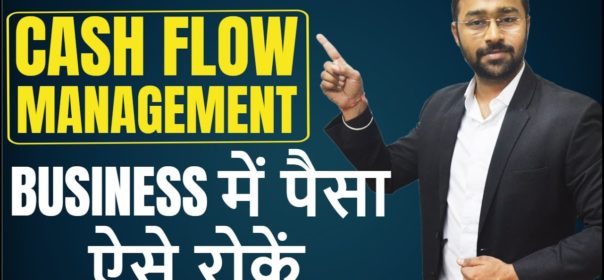 How to manage Cash Flow in Business? पैसा रोकने की Financial Advice
A to Z of Payroll Processing Course by Rishabh Jain ( 100% Practical )
http://learn.labourlawadvisor.in/
Avail Special Discount | Start Payroll Consultancy | Grow your Career
************************************
– *EXCLUSIVE OFFER*
✅Open FREE Demat a/c with Upstox + Get Flipkart Voucher
✅Voucher Code & Other Details : https://esipfadvisor.com/blog/upstox/
Download Easyplan: https://play.google.com/store/apps/details?id=com.easyplan.mobileapp&referrer=utm_source%3Dlabourlaw%26utm_campaign%3Dcashflowvideo
So you asked us to make a video on how to manage cash flow in a business. Here's the video in which you will all the tips and tricks to manage the cash flow of your BUSINESS. To keep running the business effectively, you need to manage working capital effectively.
Every entrepreneur struggles with the daunting task to manage the cash flow in the business. What really the challenge is to keep all the stages of a sales cycle running, be it production, lead generation, closing, etc. This financial advice (if implemented) will make the cash stay in your business for longer periods of time. This will enable you to have adequate cash reserves to carry on the day to day business activities and avoid short term business loan at a hefty interest rate. Despite having a robust cash flow management system in the business, you may still feel the need to extra cash, and for that, you do have an option to raise money from loans at a reasonable rate which is also discussed in the video.
Watch till the end to some new financial management for business and let us know how you liked it, in the comments.
Open Demat A/C with Zerodha. USE link to get 7 investing courses free worth 31500/-: https://zerodha.com/open-account?c=ZMPCMI
———————————————————————–
Also watch:
8 Powerful Habits to save money:

Part-time jobs for women:

———————————————————————–
For More Details (English), Read our blog
https://esipfadvisor.com/blog
———————————————————————–
Connect with us:-
TWITTER:
Tweets by AdvisorLaborLaw
INSTAGRAM:
LLA https://instagram.com/labourlawadvisor
Mandeep https://instagram.com/0mandeep7
Rishabh https://www.instagram.com/rishsamjain
Telegram Group: https://t.me/JoinLLA
Facebook:
https://www.facebook.com/esipfadvisor/
LLA Quiz Winners

———————————————————————–
For ESI, PF and Payroll Consultancy:- https://www.esipfadvisor.com
#LLA #Finance