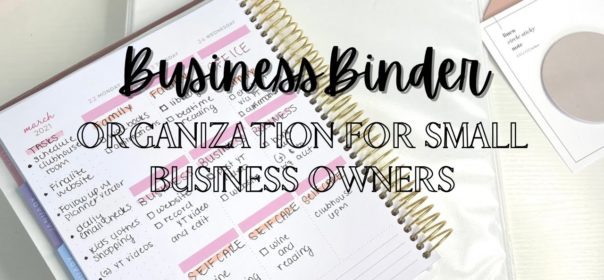 How to Organize Small Business: Vlog | A Look Into my Business Binder
Heyyyyyy!!
In this video I walk you through my Business Binder that I currently use to organize my small business, Pure Life Stationery. I also show you how I transfer tasks from my business binder to my daily planner to further help with organization and goal-setting.
WATCH MY VIDEO ON SELECTING THE PERFECT VENDOR:

//FOLLOW ME ON IG:
Brand: https://www.instagram.com/purelifestationery
Personal: https://www.instagram.com/tahirahahshah/
//INTERACT WITH ME ON FB:
Brand: https://www.facebook.com/PureLifeStationery
//TALK TO ME IN THE CLUBHOUSE APP:
@tahirahahshah
Join My Club – Breaking Generational Curses
//I AM TAHIRAH AHSHAH
I am a wife, mom of three, and aspiring entrepreneur. I have a BA in Criminal Justice and Sociology. My passion is helping other moms, entrepreneurs, and all women alike balance all aspects of their life. Future videos will include my entire process of creating my business, Pure Life Stationery, from scratch. I'm super excited to show everyone my process!