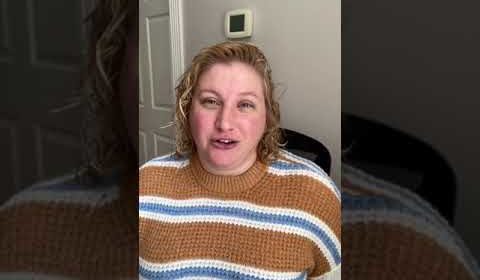 HOW TO: pick the best platform for your business
FREEBIE // $24K IN 60 DAYS – CASE STUDY:
FREEBIE // 26X ROAS – CASE STUDY:
FREEBIE // INSTAGRAM GROWTH – CASE STUDY:
FREEBIE // CRAFT YOUR IDEAL AVATAR:
WORK WITH THE SHANIN ALEXIS TEAM: By application only:
SHANIN ALEXIS'S WEBSITE:
www.shaninalexis.com
FOLLOW US ON SOCIAL:
Facebook: https://www.facebook.com/shaninalexis
Instagram: https://www.instagram.com/shaninalexis
TikTok: https://tiktok.com/@shaninalexis
LinkedIn: https://www.linkedin.com/in/shaninalexis
Pinterest: https://www.pinterest.com/shaninalexis
YouTube: https://www.youtube.com/channel/UCcafosVjTv4fF4DPKHqPuaQ
Twitter: https://twitter.com/shaninalexis
ABOUT ME:
Hi, I'm Shanin!
I'm a wife, mother of 3 amazing children & many four-legged ones, and an entrepreneur!
I'm a Social Media Strategist and Founder and CEO of Shanin Alexis Media Strategies. I help coaches and small business owners grow without having to sacrifice time with their family and friends or having to stress over how they will find clients.
SO – If you're a coach or small business owner looking to grow, you're in the right place.
We're committed to maintaining a close, partner-like relationship with our clients in an effort to make the most of our time together. Your success is truly our success, so we look out for you.
I'm currently being mentored by the Queen of Social Media herself, Rachel Pedersen. Rachel has built two seven figure businesses from the ground up, and now she's teaching me how to implement the same strategies she uses in her own businesses to provide amazing service to clients.
Here are some of the services we offer:
Custom Funnel & Website Builds: Does the idea of creating a funnel or website sound overwhelming and complicated? Let us develop a beautiful website or funnel that drives leads your way so you stress less and focus on your zone of genius.
Complete Ads Management: We provide complete, done-for-you ads management that takes the stress off of you and frees up valuable time!
Copywriting: Everyone has a story to tell. Let us craft yours in a way that touches the heart of your ideal clients!
Social Media Management: Keeping up with social media growth can take up a lot of your valuable time. Let us take the load off so you can focus on the things you enjoy more!
Support/Consulting: Not sure where to start? Need help putting all the pieces together? We're here to provide the guidance you need to get started. And if you're more of a DIYer, we've got you covered! You can schedule a strategy session where we'll answer your questions and help you develop a powerful strategy you can implement right away.
If you like what you see so far, we'd love for you to subscribe to my channel so you don't miss any of the valuable tips we have for you!