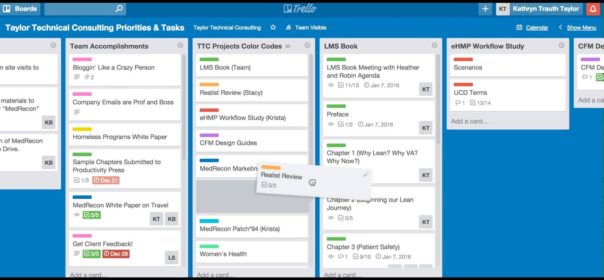 How to Use Trello for Small Business Project Management
Ready to become a strong leader at work? Propel your professional potential by improving your business writing skills and creating more impact in your industry. Learn more about our online business writing training course, Wordsmith! Explore more at https://untoldcontent.com/wordsmith-professionals.
Join our community of thought leaders, entrepreneurs, and innovators at http://get.untoldcontent.com/joinourcommunity! You'll get access to tips, tricks, strategies, free templates, and expert articles on small business innovation, business writing and communication. We're excited to meet you!
As professional writers and technical writers, our company, Untold Content (www.untoldcontent.com) uses Trello to manage our projects, keep track of our tasks, and communicate with one another about ongoing projects as well as short-term goals. This is a video tutorial on how to use the Trello site for business management.
We changed our name in 2017, hence this video showing our previous name, Taylor Technical Consulting.
Our website: www.UntoldContent.com