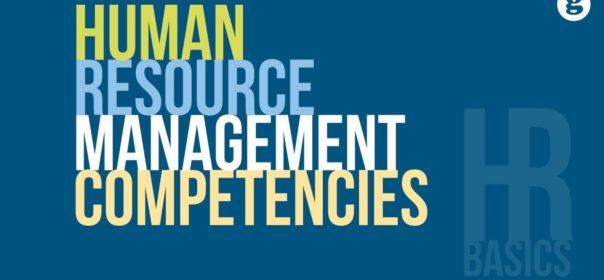 HR Basics: Human Resource Management Competencies
HR Basics is a series of short courses, designed to highlight what you need to know about a particular human resource management topic. In today's HR Basics, we explore human resource management competencies.
A competency is a cluster of highly interrelated attributes, including knowledge, skills, and abilities (KSAs) that give rise to the behaviors needed to perform a given job effectively. A set of competencies that collectively defines the requirements for effective performance in a specific job, profession or organization may be called a competency model.
Competencies can be either technical or behavioral. Technical competencies reflect the knowledge required to perform a specific role. Behavioral Competencies describe the KSAs that facilitate the application of technical knowledge to job-related behavior. In other words, technical competencies reflect what knowledge HR professionals apply to their jobs, and Behavioral Competencies reflect how they apply this knowledge.
In 2011, SHRM began a program of research involving thousands of HR professionals to identify the critical competencies needed for success as an HR professional. This research led to the development of the SHRM Competency Model, which defines eight key behavioral competencies (Ethical Practice, Leadership & Navigation, Business Acumen, Relationship Management, Communication, Consultation, Critical Evaluation and Global & Cultural Effectiveness) and one technical competency (HR Expertise). The SHRM Competency Model provides HR professionals with a comprehensive roadmap for developing the capabilities they need to advance their careers and improve their effectiveness in the workplace.
In sum, technical competencies reflect what knowledge HR professionals apply to their jobs, and behavioral competencies reflect how they apply this knowledge. In other words, success stems not only from what you know (knowledge) but also what you do (behavior). Neither is sufficient, however, in isolation.