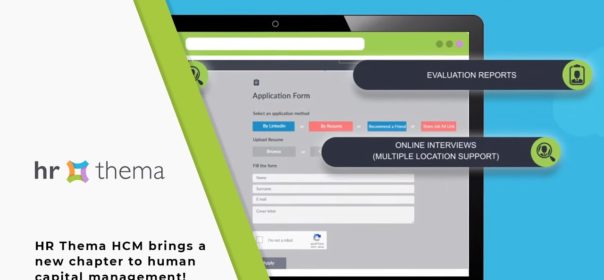 HRThema HCM brings a new chapter to human capital management!
Lack of performance appraisal, complicated reports, challenging retention strategies…
Human Capital Management is a digital platform solution developed by Opthema Teknoloji and powered by HRThema. It offers flexible, easy-to-use tools to all the biggest HR challenges.
HCM consists of several different modules integrated into two cores allowing you to control your HR department with unique tech infrastructure, multi-language and user-friendly interface.
Create and edit employees' profiles, modify the organization chart, authorize processes and role allocation with the Core HR and Organizational module. Make decision-based promotions with data generated by this module.
Create easy-to-manage job vacancies with the Recruitment and Onboarding module. Track applications, perform video interviews and create evaluation reports, personalizing each employee's journey.
With the Talent Management module, you can measure behavioral and technical competencies in real-time and evaluate future data. Discover new capabilities in your company with profile analysis!
Monitor the periodic performance of your team and optimize it with the Performance Management module. Perform real-time team supervision with sophisticated management methods.
Create question pools with a wide range of questionnaires in the evaluation and survey module. This module also allows you to generate level-test exams online.
The Training and Development module lets you assign high standard trainings, manage the development of each employee and evaluate the training demands of the employees.
Forget about confusing payroll budgets! Follow up close payroll and benefit packages, government incentives, legislation and labor laws with the Payroll and Incentive module.
HCM helps HR professionals set the right strategies with analytics and visionary insights. It allows them to manage their HR processes from a single point leveraged by multi-tenant structure and smart mobile integration.
HRThema HCM brings a new chapter to human resources management!