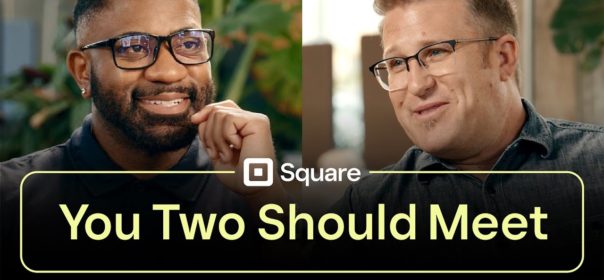 Is It Possible To Be a Profitable & Sustainable Social Entrepreneur? | You Two Should Meet | Square
Maynard Okereke (Hip Hop Science Show) and Dan Davidson (Rosebud Coffee) share a lively conversation about social entrepreneurship, discussing everything from comparing and contrasting their philanthropic ideas and executions to trading tips on how to better serve their communities while becoming leaders in growth and giving.
00:00 – 00:40 Maynard & Dan
00:40 – 3:47 What are your profit and non-profit businesses, and what inspired you to be in social entrepreneurship?
3:49 – 4:42 How do you partner with the community to further social impact?
4:43 – 6:07 How do you balance a for-profit business and a nonprofit to grow both businesses?
6:08 – 7:06 How do you develop social impact beyond the business?
7:08 – 9:01 How do you continue the impact of social entrepreneurship using community support?
9:03 – 10:25 What tools and platforms are you using for your business?
10:27 – 11:28 How can you incorporate social responsibility into your business every day?
11:33 – 12:06 Takeaways
Find out more about Hip Hop Science Show and Rosebud Coffee: https://www.instagram.com/hiphopscienceshow/
https://www.rosebudcoffee.com/
'You Two Should Meet' brings together entrepreneurs from diverse industries for an intimate conversation on what it takes to start, run and grow a business. Watch the series here: https://www.youtube.com/playlist?list=PL5k53WC8LA7N7JYMEWl6fibQxYgOEA_wY
#Square #SmallBusiness #Business #Entrepreneurship #Technology #BusinessAdvice
Subscribe to our channel for the latest tips, recommendations, and resources to start, run, and grow your business: https://www.youtube.com/square
Connect with us:
Instagram: https://instagram.com/square
Twitter: https://twitter.com/square
Facebook: https://fb.com/square
TikTok: https://tiktok.com/@square
LinkedIn: https://www.linkedin.com/company/joinsquare/
Web: https://squareup.com/
At Square, we're so much more than the little white card reader. We're helping businesses of all sizes start, run, and grow every day.
Whether it's the food truck that's establishing a brick & mortar restaurant, the former sole proprietor adding her first employees, or the entrepreneur expanding from one location to ten, as our sellers scale, so do our solutions. We all grow together.