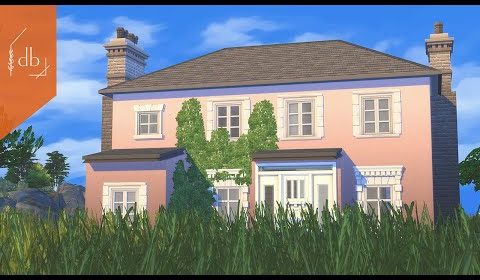 Let's Build THE WORLDS | Brindleton Bay | The Pink House | Pt 1
Happy Friday my dears!
We're onto a new lot today. The Pink House, inspired by one of the lovely buildings in my vlog! We struggled a little today, I won't lie. But I know we'll get there in the end with this one. I need your help though in making a family (max 3 sims) to live here using the hashtag #PinkHouseFamily on the gallery! I'll be back next week with more! Have a lovely weekend!
Kennedi Sue Creative : https://www.instagram.com/kennedisuecreative/
—————————————————————————————————————–
Social Media and Twitch Schedule
Live on Twitch Tuesdays, Wednesdays and Thursdays at 7PM GMT
Twitch : twitch.tv/devonbumpkin​​​
Twitter : www.twitter.com/DevonBumpkin​​​​​​​​
Instagram : www.instagram.com/devonbumpkin​
Origin ID : DevonBumpkin
E-mail : Devonbumpkin7@gmail.com
(BUSINESS ONLY! Not Build Requests/Birthday Messages etc