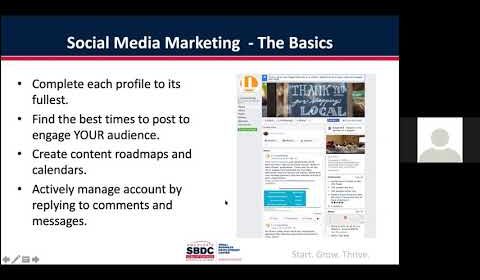 Marketing: Social Media Tactics
Are you frustrated with your #socialmedia strategy and the lack of customer interaction? Are you considering adding a new platform but not sure which one? Do you wonder if your campaigns are really working? If yes, then this webinar is for you.
Topics include:
– The features as well as the differences of the top 10 social media platforms.
– 15 Social Media #marketing ideas to spice up your campaigns.
– Measuring the impact of your social media strategy to ensure impact.
Instructor: Lani Lott, SBDC consultant.
For the last two decades Ms. Lani Lott has been assisting business owners with their marketing strategy to creating sales and driving profit.