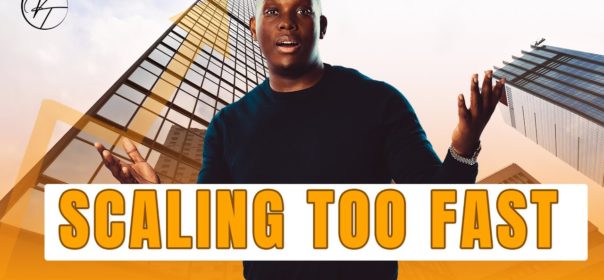 MasterClass: What to do when you are Scaling Too Fast
Business is good. Growth is great. But has your business scaled too fast? Has it reached the stage where you now need to rapidly and efficiently scale processes to meet customer demands, while mitigating the risk of a total infrastructure collapse?
In this video, I'll tell you how to identify if your business is growing too fast and give you tips on what steps to take next.
Book Vusi for a Keynote: https://vusithembekwayo.com/book-vusi/
Get mentored by Vusi: https://vtclub100.com/
Make sure to stay up to date and connect with Vusi on all social platforms:
Instagram: https://instagram.com/vusithembekwayo/
Facebook: https://www.facebook.com/VusiThembekwayoPage
Twitter : https://twitter.com/VusiThembekwayo
LinkedIn : https://www.linkedin.com/in/vusithembekwayo/