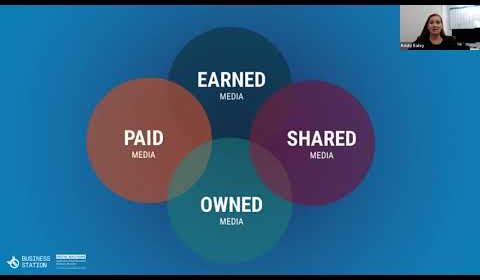 Media & PR for Small Business by Kristy
Do you question what PR is and if you need it for your business… or wonder how you can gain publicity and more attention for your product or service?
This webinar covers the importance of PR for your small business as well as some tips on free and easy PR tactics you can implement yourself.
From traditional media to social media we'll discover how you can build strong relationships with both the media and your customers, build the credibility of your brand and boost your business' reputation!
This workshop is brought to you by Business Station and AusIndustry under the Digital Solutions Program.
ABOUT PRESENTER
Business Strategist and Managing Director of One Eighty Marketing, Kristy Bailey has more than 18 years' experience in strategic marketing, communications, PR and business management.
Kristy has founded two highly successful start-ups and has worked closely to develop and grow more than 20 small businesses throughout Australia, achieving results such as huge revenue growth and multiple state and national award wins. She has also written and delivered training packages to assist in the personal development and education of a wide range of small businesses.
Kristy holds a number if professional qualifications including a Diploma in Tourism and a Masters in Marketing and through her strategic approach takes pride in helping businesses to accomplish their goals.
#ASBAS #smallbusinessperth #Perthsmallbusiness #DigitalSolutions
About Digital Solutions – Australian Small Business Advisory Services
The Digital Solutions program is built to help small business owners develop their digital marketing skills, from social media to building a better website, making online sales, creating Google and Facebook Ads, and more. All with the advisory and guidance of experienced industry experts who keep you on the right track and help you learn with step-by-step support and check-ins.
In almost four years we've helped over 15,000 small businesses in QLD, WA and NT to become more confident with digital marketing. With generous support and sponsorship from the Australian Government, you can access over $1,000 value in business advisory, training and online resources for only $44.
At this event, we'll discuss how our program works and how we can help you to build a more resilient business.
Important – Participating businesses must be aware that this information will be provided to the Commonwealth Department of Industry, Science, Energy and Resources for program evaluation and reporting purposes; and businesses may be approached by a representative from the Department to complete a survey on the services provided.