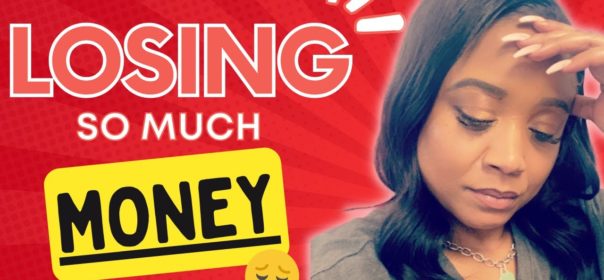 My Business Lost Money last year…Here's The Truth About What to Fix in Your Business
In this candid video, we delve into the story of how my business lost money last year, and explore the truth about what needs to be fixed in your business to prevent the same fate. We discuss the specific challenges and mistakes that led to our financial losses, such as poor financial management, lack of diversification in revenue streams, and a failure to adapt to industry changes. Along with sharing my personal story, I also share valuable lessons learned and expert insights on how to avoid similar pitfalls in your own business. This video offers a unique and honest perspective on common business struggles, and provides actionable steps for turning your business around and ensuring its long-term success
💖To join The Business Growth Planner Workshop waitlist and work with CP on your 2023 plan- click here 👉 https://www.cherylcperez.com/growthplannerwaitlist
💖For the links I mentioned in today's video and to grab your free gift(s) that will rock your world and give you exactly what you need to get to that next level 👉 https://mtr.bio/CPsFreebies
💖Check out my FAVE SYSTEMS AND TOOLS I use to make my business hum like a well oiled machine….and they will help you too (and keep your expenses…LOW, LOW, LOW)…. I RECOMMEND THESE: 👉 https://mtr.bio/CPsTools
🙋‍♀️Let's Connect- Hit Me Up on Social or Shoot Me an Email!
Please stop by and say hey 👉 https://mtr.bio/HitUpCP
💖 I recommend you check out my top videos and recommended playlists details about starting & scaling the business of your dreams 👉👉🏾https://mtr.bio/CPsVideoPlaylist
👍 If you like this video don't forget to Like, Share, Subscribe and Ring the bell-It helps spread the word about CPTV!
🎶Intro Music by 3vdWorld- Check him out @3vdWorld on social media and on Apple Music, Spotify & Tidal contact him at 3vdofficial@gmail.com
NOTE: This description may contain affiliate links to products we enjoy using and use ourselves. Should you choose to use these links, this channel may earn affiliate commissions at no additional cost to you. We appreciate your support!
Chapters
00:00 Introduction
10:04 Assess your Financial performance
12:34 Consistently ask your customers for feedback
14:27 Regularly Evaluate the efficiency and effectiveness
17:12 Assess your human resources
18:54 Determine & Use your growth strategy