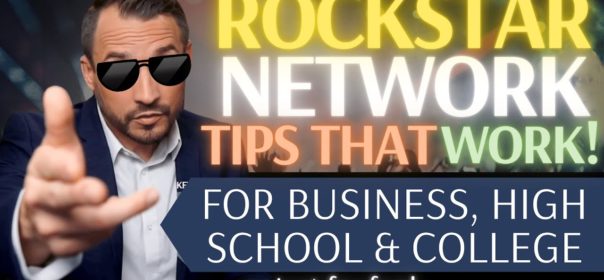 Networking Tips for Introverts & Extroverts 🤝 Business or Social
If you're an introvert, then this R.O.A.M. Networking System will provide simple networking tips for you to 'come out of your shell.' If you're an extrovert, the networking tips shared in this networking system will help you to make deeper connections and build better personal and professional relationships.
Christian Weatherspoon of Real Estate Investing Made Easy shares his R.O.A.M. Networking system with actionable networking tips that extend beyond the scope of a real estate investing business, into any social setting or networking event. And if you're a real estate investor, check out the rest of our private money lending series, where you can call us Private Money Lending Made Easy!
Free Marketing Strategy Session: 👉 https://bit.ly/REIME-Strategy-Session
The Top 5 Must Implement REI Tools: 👉 https://bit.ly/Real-Estate-Investing-Made-Easy
Private Money Lending 101: 👉 https://bit.ly/Private-Money-Lending-How-To
So whether you're a high school student, a college student or an entrepreneur, or whether you're a seasoned networker or just getting started, you'll be able to build better relationships using R.O.A.M. Networking.
00:00 Introduction to Networking Tips
00:49 Level Up Your Real Estate Investing Business
01:19 What is R.O.A.M. Networking?
02:23 R.O.A.M. Networking Tips – R
03:07 R.O.A.M. Networking Tips – O
04:39 R.O.A.M. Networking Tips – A
07:15 R.O.A.M. Networking Tips – M
08:19 why R.O.A.M. Networking Summary
09:01 Getting Seller Leads as a Real Estate Investor
09:58 What We've Covered in Our Private Lending Series
10:36 How to Increase Your Deal Flow
10:55 Private Money Lending Power Pitch
12:21 What We're Covering Next…
Free Marketing Strategy Session: https://bit.ly/REIME-Strategy-Session
Done For You Marketing Program: https://bit.ly/real-estate-done-for-you-marketing-services
Private Money Lending 101: https://bit.ly/Private-Money-Lending-How-To
Amy Mahjoory's 20 Second Private Money Lending Power Pitch: https://bit.ly/20-Second-Power-Pitch
#NetworkingTips #RealEstateInvesting #RealEstateInvestingMadeEasy