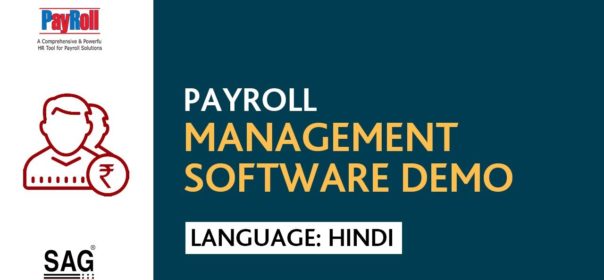 Payroll Software Demo in Hindi | Best Payroll Management Software for Small Business in India
Get Free Demo of Payroll Software: http://bit.ly/genpayroll
Here is a tutorial for the demo of Gen Payroll Software in the Hindi language, developed by SAG Infotech Pvt Ltd which has also developed Genius Software the best ITR filing software in the market. Talking about the Gen Payroll Software, It makes work hassle-free for HR and manages the payroll professionally. It is the best Indian payroll software for HR because it has features according to Indian labor law.
The Payroll Software helps in managing employee's all details and routines on a daily basis. Its installation process is very simple and safe and it is quite simple to use. By using this tool, you can access contact details, personal biographic, salary data, attendance, investment details and many more at just one click. It also reduces the extra work burden of HR and gives a smooth workflow.
This Payroll software is developed for the needs of small businesses and HRs in all over India. This tutorial will get you through the whole working procedure of this Payroll management system. If you need any further help visit our website.
Subscribe | Like | Share | Comment
For more videos subscribe our channel – https://goo.gl/DP5LqY
Website – https://saginfotech.com/
Facebook – https://www.facebook.com/SagInfotechPvtLtd/
Twitter – https://twitter.com/SagInfoTech
Linkedin – https://www.linkedin.com/company/saginfotechpvtltd/
Instagram – https://www.instagram.com/saginfotech/
#PayrollSoftware #PayrollSystem #Payroll