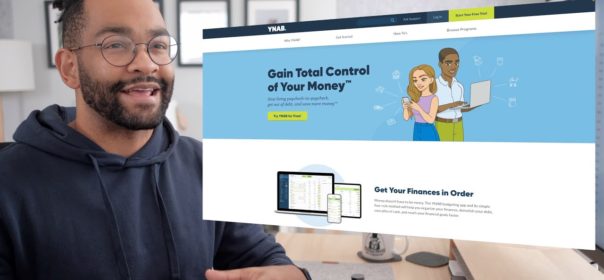 Photography Business Finance | Managing Your Small Business Income with YNAB
Let's talk about how to manage business finances effectively. As a small business owner having your money in order is a HUGE win for your overall business. In this video, I share in this video how I use YNAB to help manage my small business income, how to organize your business income, and my financial workflow. I hope this will help you manage your money better and keep your debt low!
Head over to KEH Camera and build your wedding kit and don't forget to get 5% bonus here https://bit.ly/3oz6DKs. Use the code JBIV-1 when buying and code JBIV-SELL when selling!
Sign up for YNAB here and get your finances in order! https://bit.ly/3mL8yMz
I use Novo Bank as my business banking. Check them out here. https://bit.ly/36ILb1p
Pick up my Lightroom Classic Preset for ALL cameras here: http://bit.ly/naturalfeelspresets
___________
Check out my favorite tools as a PHOTOGRAPHY BUSINESS OWNER, CREATIVE ENTREPRENEUR, and YOUTUBE CONTENT CREATOR
HoneyBook for Client Management + Online Contracts (50% off of your account!): http://bit.ly/honeybookdiscount
Lightroom Classic + Lightroom CC for Photo Editing: http://bit.ly/2AYEtBz
Bench Accounting to Manage my Business Income (30% off of 3 months!): https://bit.ly/2ZC2lqQ
Backblaze to Backup my Data: http://bit.ly/2E1esUQ
Rev.com the Best Way to Add Closed Captions to your Youtube Videos: http://bit.ly/30V6GVm
VidIQ for Youtube content and tag research: https://bit.ly/3npDX4J
License Free Music for Youtube and Wedding Videos:
Artlist: http://bit.ly/2T1olqT
Epidemic Sound: http://share.epidemicsound.com/LvNCq
____________
My Recording Gear:
Fujifilm XT4: https://bhpho.to/2ZSpEfo
Fujifilm XT3: https://bhpho.to/3uq764e
Fujifilm 23mm f/2: https://bhpho.to/3q2c1oR
Mefoto Tripod: https://bhpho.to/2ZNe5X1
Rode VideoMic NTG: https://bhpho.to/3sxJRUl
Atomos Ninja V: https://bhpho.to/3r0LfOY
SanDisk Extreme Pro: https://amzn.to/2wfqzHK
MagMod MagBox Softbox: https://bhpho.to/2MoNwEl
Godox SL60W: https://bhpho.to/3uzyTiH
____________
Follow Me Online:
Patreon: http://www.patreon.com/jbivphotography
Instagram: http://www.instagram.com/jbivphotography
Facebook: http://www.facebook.com/jbivphotos
Twitter: http://www.twitter.com/jbivphotography
________________
DISCLAIMER: This video and description contain affiliate links, which means that if you click on one of the product links, we'll receive a small commission.
#businessfinance #photographybusiness #ynab