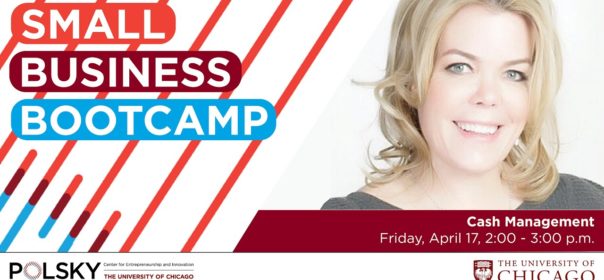 Polsky Small Business Bootcamp: Cash Management
About this Session:
In this session, Professor Kathleen Fitzgerald will discuss what financial data small business owners should be focused on during the current pandemic and strategies for cash flow for the coming weeks and months ahead. A Q&A session will follow the presentation.
About the Speaker:
Kathleen Fitzgerald, MBA 03′, Adjunct Associate Professor of Strategic Management, University of Chicago Booth School of Business
Kathleen Fitzgerald brings a remarkably wide array of experience as an educator and a practitioner to the classroom. She has taught courses in Accounting, Investments, Corporate Finance, Strategy, International Finance and Financial Management. Kathleen also holds the position of Senior Director of Academic Support at the University Of Chicago Booth School Of Business in Chicago, London and Hong Kong in which she prepares students of Chicago Booth Executive MBA program for the rigors of Chicago's quantitative approach to finance, economics, statistics, and marketing.