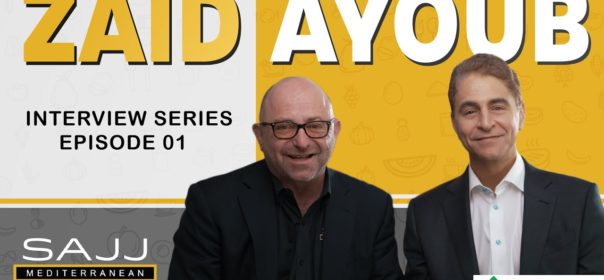 Scaling A Successful Restaurant Business Model | SAJJ Mediterranean
Starting and scaling a successful restaurant business model is not an easy task.
Especially in the past two years. Owning and operating a restaurant is a dream that has been put on hold for many, as restaurants had to halt indoor dining or even close their doors permanently.
As entrepreneurs, we have to adapt to the current landscape and embrace new trends to rise to the present challenge.
This week, I'm joined by my good friend Zaid Ayoub to discuss his experience building and growing his very successful restaurant, SAJJ Mediterranean.
From opening a single storefront in 2012 to managing a growing network of nine stores and two food trucks.
It's an impressive feat, and they are just getting started!
If you've been dreaming of opening your own restaurant, this is a great opportunity to learn from an experienced entrepreneur.
Learn more about SAJJ Mediterranean here: https://www.sajjstreeteats.com
📱 Instagram (warning, it will make you hungry!) https://www.instagram.com/sajjstreeteats
Get my new 6 hour Fundamentals of Entrepreneurship course for only 99 cents! Click here for more details: https://learn.harounventures.com/p/the-foundations-of-entrepreneurship?coupon_code=_NINETY_NICE_PERCENT_OFF_COUPON
📱Connect with me on Instagram: https://www.instagram.com/chrisharoun
How to Find Business Ideas Worth Pursuing ➡️ https://youtu.be/n5zsys6DJgs
Successful People Have this Trait… ➡️ https://youtu.be/_PJS7WwyP-w
Do THIS Before You Start a Business ➡️ https://youtu.be/sJ776mMhsGY
#businessideas #business #startup