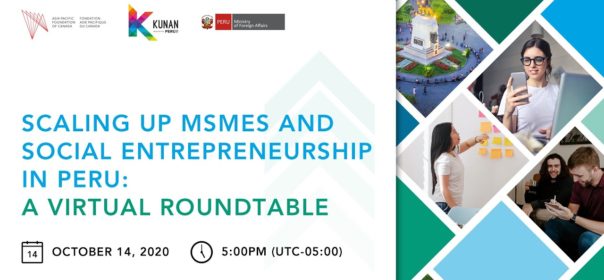 Scaling up MSMEs and Social Entrepreneurship in Peru: A Virtual Roundtable
Supporting MSMEs and building the capacity of aspiring entrepreneurs has been at the forefront of economic development policies in Peru. Join the APEC-Canada Growing Business Partnership as we launch our latest research results at our virtual launch event on October 14th, 2020 at 5:00pm hosted in Lima, Peru. We invite you to join us in learning directly from academics and experts in the field on empowering entrepreneurs and scaling up small businesses.
Please note: This event will be conducted in Spanish with simultaneous interpretation in English.
For more information: https://apfcanada-msme.ca/