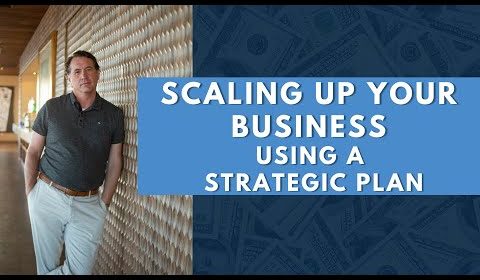 Scaling up your business – Using a Strategic Plan | Mark J Kohler LIVE |
Everything that you need right here for you! https://linktr.ee/MJKYoutube
The Crypto IRA Page at Directed IRA: https://directedira.com/cryptocurrency/
Using a Strategic plan to Scale up your business. You don't want to miss this LIVE!
Make sure to comment your questions in the chat for a chance to have Mark J Kohler answer it LIVE!
Check out our previous video on buying your first home!
Buying Your First Home – Does Dave Ramsey have it right? Buying your first home can be tricky to navigate, especially if you don't have someone in your life who can help guide you. Mark and Mat cover how beneficial buying a home can be, several different strategies to take when purchasing a home, and other important considerations when going through the process. This an episode every American should listen to, be sure to share it with those you know who might benefit from this information!
I have the perfect book for you. Learn how to start your own business and if you already have one HELP it grow! With my 8 Steps to Start and Grow your Business, you will be on your way to financial freedom and taking control of your money. Go check it out at https://markjkohler.com/all-books/8-Steps-to-Start-and-Grow-Your-Business-p225942102
Your financial wealth starts today!
I go LIVE almost every week…Don't forget to Subscribe and Hit that bell icon so you get a notification every time I upload a new video or go LIVE
SIGN UP for my weekly newsletter to download my FREE E-book "The 10 Best Tax-Saving Secrets Everyone Should Know" and schedule a FREE 15 Minute Interview with an Attorney or CPA from my team! Visit www.markjkohler.com/youtube
If you need help structuring your business or setting up your S-corp to save the most on taxes and to ensure maximum asset protection, click here to schedule a FREE 15-minute interview: www.kkoslawyers.com/contact-us
Visit markjkohler.com for all of Mark's game-changing educational materials, take charge of your ship, and start SAVING thousands in taxes!
If you liked the video, please give it a "Thumbs up!" and please subscribe to see more!
Set up a self-directed retirement account at directedira.com and start saving today!
Visit www.mainstreetbusiness.com to listen to Mark Kohler and Mat Sorensen break down complex Tax & Legal strategies in an easy-to-understand way every week!
Follow me on Instagram, TikTok Facebook and Twitter @markjkohler