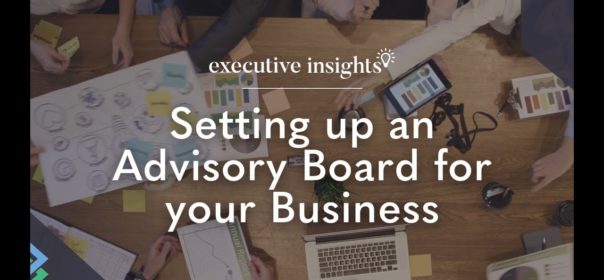 Setting up an Advisory Board for your Business
The Advisory Board Centre held a special executive insights webinar to explore if an advisory board is right for your business, and how to go about setting one up.
Today's businesses operate in a complex and dynamic global environment where staying at the forefront of technological and cultural change is harder than ever before. Without access to the right knowledge and advice, even the most successful business has the potential to lose its footing and jeopardise its competitive advantage. When a business is faced with a significant challenge or is venturing into uncharted territory, the support of an advisory board with the right experts can be an invaluable asset.
Whether you are starting an advisory board for the first time, or looking for deeply experienced and well-connected advisory board members for an existing board, the process can be daunting and time-consuming. Accelerating your strategy requires better thinking and smarter decisions – advisory boards can help navigate challenges and drive growth for your business. This webinar will cover everything you need to know, including:
Where to start?
How to find the right advisors for your business?
If and what kind of investment?
And ultimately, how to go about setting up an advisory board?