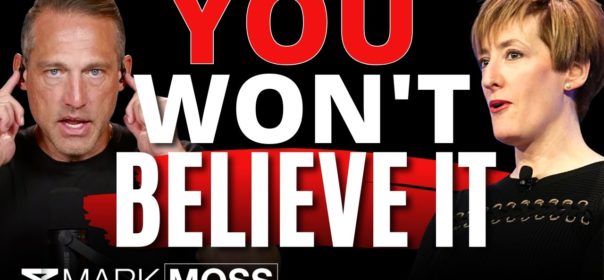 She Predicted FTX Blowup in 2018, What Comes Next
🔥 BUILD GENERATIONAL WEALTH OVER THE NEXT 12 MONTHS WITHOUT BEING TAKEN OUT BY THE DOLLAR WRECKING BALL — Here's How to Work With ME 🔥 –https://go.1markmoss.com/strategy-call
She PREDICTED the FTX blow up in 2018 and now she's going to tell us what is coming next.
This eye opening interview with a Wall Street veteran and whom in 2018 wrote a four part series in Forbes explaining exactly what was going to happen, why it was going to happen and how it was going to happen in the space.
As much as she got right, even I was surprised the exact reasons, the exact depth as to how big this problem has become… Now, she is going to tell us how the problems are being fixed, what this looks like in the future, how massive improvements are being made both in regulations as well as technology.
You do not want to miss this interview with Caitlin Long, the Founder & CEO of Custodia Bank.
So let's go.
🔥 Caitlin Long Twitter: @CaitlinLong_
🔥 Custodia Bank: https://custodiabank.com/
🔥 Twitter Thread Mentioned: https://twitter.com/CaitlinLong_/status/1472308813697060869?s=20&t=LDG4-OM5D-EykIxnGjKmRw
➡️ Order "UnCommunist Manifesto" Here: go.1markmoss.com/uncommunist
➡️ INCREASE YOUR SOVEREIGNTY NOW: JOIN MY FREE NEWSLETTER HERE – https://go.1markmoss.com/sovereign
🔴(BEWARE OF SCAMMERS)🔴
They are impersonating me in the comments. My comments have a "checkmark" so look for that. Please beware, I will never message you asking you to give me money or to talk to me on WhatsApp. This is my only YouTube channel, and my social media platforms can be found below. 👇
___________________________________________________________________________________________
★☆★ CONNECT WITH MARK ON SOCIAL MEDIA ★☆★
Facebook ▶ https://www.facebook.com/1MarkMoss/
Twitter ▶ https://twitter.com/1MarkMoss
Instagram ▶ https://www.instagram.com/1markmoss/
LinkedIn ▶ https://www.linkedin.com/in/markmoss/
____________________________________________________________________________________________
Chapters:
0:00 Intro
01:14 Wall Street Tried To Co-Op Cryptocurrency
06:00 Rehypothecation
10:10 Leveraged Exchanges
18:55 Price Is Least Important
21:15 The Fiat Currency Gateways
26:12 The Purpose/Future of Banking
38:28 How To Prevent Running Into Past Problems
46:36 Digital Asset Anti-Money Laundering Act
53:38 Digital Commodities Consumer Protection Act
57:02 Outro
Disclaimer: I am NOT a financial advisor, and nothing I say is meant to be a recommendation to buy or sell any financial instrument. I will NEVER ask you to send me money to trade or invest for you. Please report any suspicious emails or fake social media profiles claiming to be me. Don't invest money you can't afford to lose. There are no guarantees or certainties in trading or investing. My videos may contain affiliate links or sponsorship to products I believe will add value to your life and help you. In some cases, I may receive payment or other consideration from the companies mentioned in the videos. No matter what I or anyone else says, it's important to do your own research before making a financial decision. SEE FULL DISCLAIMER HERE: https://go.1markmoss.com/disclaimer